All on 4 in Turkey
Get Your FREE Treatment Plan NOW!
The All-on-4 procedure actually consists of multiple dental tooth implant in turkey. Dental implants turkey cost are dental tools that are placed in the place of a missing tooth to improve the appearance and functionality of the teeth. Dental implants have titanium pins that are placed into the jawbone. These serve as artificial roots.
After the roots are placed and have healed for some time, the dentist puts the artificial tooth on top of the titanium pin. Dental implant turkeys are high in durability. Additionally, they have a natural appearance so it is not possible to tell them apart from the real teeth. Click here to learn more about Sanamentum dental implants in Turkey.
When it comes to All on 4, there is essentially no difference in the way the dental implant procedure is carried out. However, the-on-4 procedure is much more beneficial for patients who have lost several teeth in their mouth.
The only difference between all-on-4 and dental implants in Turkey is that dental implant in turkey roots are placed vertically, whereas all on 4 roots can be placed at angles between 30-45. In the pictures below and above you can see how the roots can be placed into the jawbone.
This change of angle is especially beneficial for patients who have tooth loss and bone loss due to different reasons. All on 4 enable patients to reach their beautiful smile in a short time.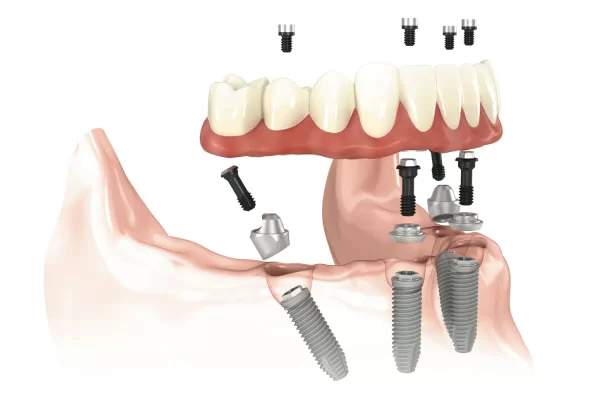 There are different All on 4 systems according to the number of turkey dental implants the patient needs. All systems have the same working principle, the only thing that differs is the number of tooth implants turkey that are to be placed into the jawbone.
The dentist will decide which system to choose considering the necessities and dental background of the patient.
All on 4 dental implants turkey can be used if you have a strong jawbone and still have most of your teeth

All on 6 dental implants turkey are more suitable for patients who have a weaker jawbone that requires more stability

All on 8 dental implants turkey are the best option for those who have a fractured jawbone that has to be strengthened.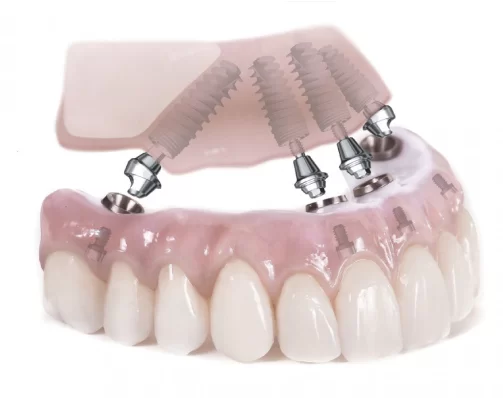 All on 4 Clinic
As Sanamentum, it is one of our missions to provide our patients not only with efficient and satisfying dental procedures but also with services that support these procedures. This includes the consultation we offer from the very beginning of the process, as well as our after-care that extends to one year after the surgery.
Thanks to these services, we are right by our patient's side throughout their whole medical procedure.
Sanamentum offers many advantages to patients who consider getting dental services. We work with one of the best dentists in Turkey. Our procedures are performed with an experienced and professional medical team that takes care of everything the patient needs.
Our patients stay at a 4-star hotel in Istanbul, and all of their transports from the airport, to and from the hospital are taken care of by our team. We provide our patients with a host who is by their side 24/7 during their stay. The host helps the patient around in the hospital and builds the communication between doctor and patient.
Sanamentum offers high-quality dental services at affordable prices. We have adopted it as our duty to make sure our patients receive dental health procedures in Turkey.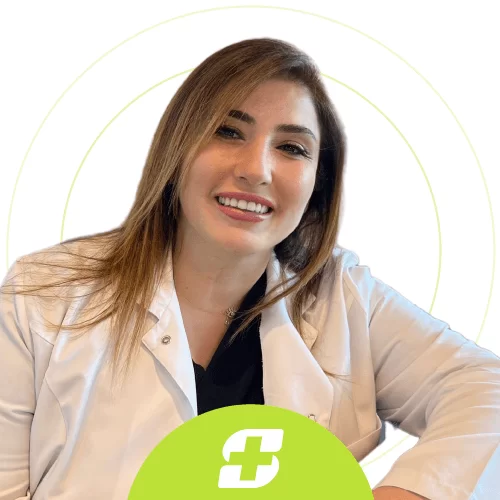 Zeynep Çebi is a very skilled and experienced dentist who has worked with thousands of patients since the beginning of her career. She sends her patients off with a happy smile. Her main goal is to make her patients regain their confidence and feel good when they show their teeth.
Our doctors listen to our patient's concerns and find solutions to their problems. All of our dental procedures are based on mutual communication and kindness.
Sanamentum dentists work hard to make our patient's dreams come true both with the help of Sanamentum and their medical team.
After their treatment at Sanamentum, our patients leave with happy and confident smiles. We have adopted it as our mission to make our patients happy and satisfied, and our experienced, professional dentists assist us in this mission.
Turkey is a very popular destination for medical travel since the expenses are a lot lower in contrast to European countries. Foreign patients can receive some of the best healthcare services in the world while keeping a budget.
Patients may ask themselves "How much are dental implants Turkey?". There is no definite answer to this question since the cost depends on many factors. Some of these are the material of the crown, the number of crowns and the involvement of other procedures that are to be performed.
However, patients can be sure that Sanamentum always considers the budget of our patients and tries to be as wallet-friendly as possible.
To get a definite price for your dental procedures, you can contact our medical consultants.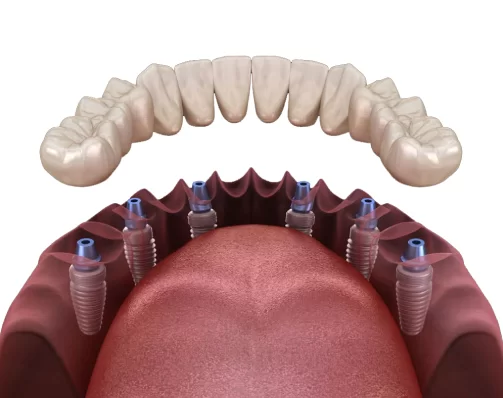 The results are immediate and the patient will notice right away how much their mouth has improved. Patients who have had all on 4 will realize that their jaw has gotten stronger and they can eat and bite without fear. The angled artificial roots support the jawbone, naturally, patients will have a stronger bite.
There is no long waiting period and patients will reach their desired smile within a short period.
There are certain things our patients have to keep in mind;
Inform your doctor about any kind of chronic illness you have, such as diabetes.

Do not eat or drink for three hours after the procedure

Eat and hydrate before your appointment

Take care of your teeth; oral hygiene is very important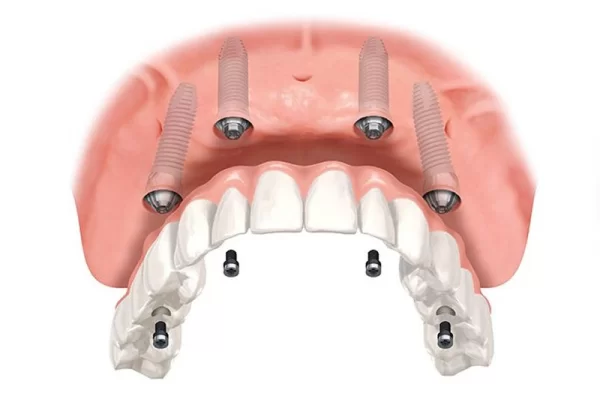 All-Inclusive All on 4 in Turkey Price Package
Here are the details of our all-inclusive all on 4 in turkey price package:

4-Star Hotel
It is important for us that our patients are comfortable during their stay in Istanbul. Sanamentum patients stay at a 4-star hotel that meets their every need.

Medical equipment, lotions
Sanamentum provides our patients with the necessary medical equipment that will support their recovery period to have better results.

VIP Transports
Our patients are transported with a VIP car during their stay in Turkey. The car also picks them up from the airport and drops them off for their departure.

Guarantee Certificate
Sanamentum secures every patient with a guarantee certificate so their minds are at ease. Any malfunction will be compensated by Sanamentum.

Personal Host
All our patients are assigned with a personal host who keeps them company to make thier experience better during their stay in Istanbul.

Group Discount
Sanamentum provides a group discount for patients who bring their friends or family with them to get all on 4 surgeries.
Frequently Asked Questions (FAQ)
All on 4 procedure helps the patient regain both their lost teeth and also strengthen their jawbone to have a stronger and more confident bite. Naturally, this also benefits the appearance of the mouth.
No, the procedure is performed under local anesthesia, patients will not be able to feel anything. There might be minimal pain once the anesthesia wears off. However, it should not last long and go away in a few days.
All on 4 procedure takes a few hours for one implant.
It totally depends on your eating habits and the care you take for your teeth. If you have good dental hygiene, your dental veneers will naturally last longer. They can even last a lifetime.