Breast Augmentation in Turkey
Get Your FREE Treatment Plan NOW!
Breast augmentation, also simply known as a boob job, is a cosmetic surgery that aims to volumize the breasts by adding implants. The implants increase the size of the breasts and make them look more symmetric, enhanced, and full. There are different types of implants that reach different types of appearances.
Breasts are an important part of the female body, which naturally affects the confidence of the person. Having breasts that are too small, too saggy, or unsymmetric can greatly affect self-esteem. A boob job can decrease these problems and leave you with full, perky breasts that you will love. If you are unhappy with the appearance of your breasts, a boob job at Sanamentum will definitely wipe out your worries about them.
Undergoing a breast augmentation surgery with Sanamentum will be a life-changing, satisfying experience for our patients. We make sure only to use the best tools and materials needed for a boob job. Our surgeries are performed under the latest technology methods with the assistance of some of the best medical teams in Turkey. We carefully choose our surgeons according to their qualifications and only work with accredited hospitals.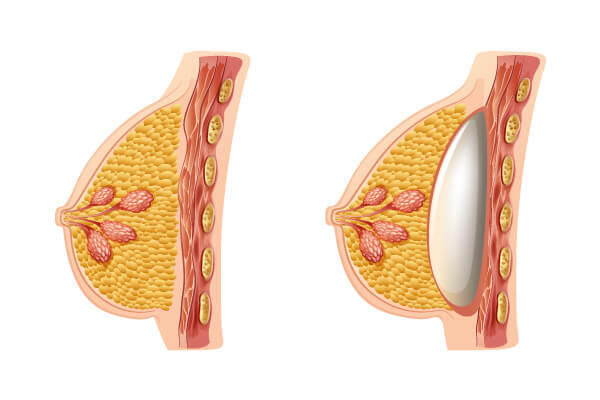 Boob job Turkey is very beneficial for foreign customers. It is a known fact that medical procedures are very expensive in European countries. That is why every year thousands of foreign patients prefer Turkey for their medical procedures.
Turkey's low living costs make it an attractive destination for foreign visitors. This way, they can both enjoy their high-quality breast augmentation surgery Turkey and also appreciate the beauties in Istanbul.
Breast augmentation patients stay 5 days in Istanbul. After the operation, the patient has to spend one night at the hospital. Before their departure, the patient will visit their doctor one last time to make sure that they are ready for traveling. After their arrival in their country, Sanamentum will continue supporting them. Patients have one aftercare appointment in the UK and can also reach our medical consultants anytime they like.
Surgeons offer different types of breast implants according to the appearance the patient desires. All of our cosmetic surgeons use MENTOR® and MOTIVA® brands, which generally offer 4 different breast implants for breast augmentation Turkey:
Round breast implants, give a round and full appearance. The middle part of the breast, behind the nipple, is the fullest part.
Teardrop breast implants that give a fuller look on the lower part of the breast, mimic the natural structure of the breast with a lope on the lower part, just like a teardrop.
Smooth breast implants have a smooth surface, which allows them to move around in the breast and support the natural appearance of the breast.
Structured breast implants form scar tissue around the implant, which makes them more stable. These do not move around as much and are stiffer.
The doctor and patient can choose a type of transplant together, according to the breast shape of the person and the appearance they want to have.
Breast Augmentation with Sanamentum
Saggy, uneven breasts can be a big cause of insecurity for many patients. As Sanamentum, we are assisting our patients throughout their medical journey of reaching the breasts of their dreams. It is our mission to provide our patients with affordable services under high-quality circumstances. Sanamentum welcomes hundreds of patients every year and sends them off with satisfaction and happiness.
Once our patients contact us, we arrange an appointment with them to answer their questions and form a treatment plan according to their needs and wants. This consultation appointment takes place at our office in London or can be done online with patients who cannot come to London.
Sanamentum provides its patients with everything they need. Our patients undergo several pre-operative tests to make sure that they are in good health condition.
After the consultation, our patients are deciding on the dates for their treatment. During their stay in Turkey, they are transported in our VIP cars and our host is always by their side. Boob job Turkey patients stay in Istanbul for 5 days. They spend one night at the hospital after their surgery. On the day of their departure, they have one last appointment with their surgeon to make sure that everything is going alright. After that, they can leave to go to their country.
Sanamentum continues to accompany its patients even after their return. Our team of consultants takes care of our patients for one year after the surgery. We offer one free aftercare consultation in the UK to follow the results of the operation.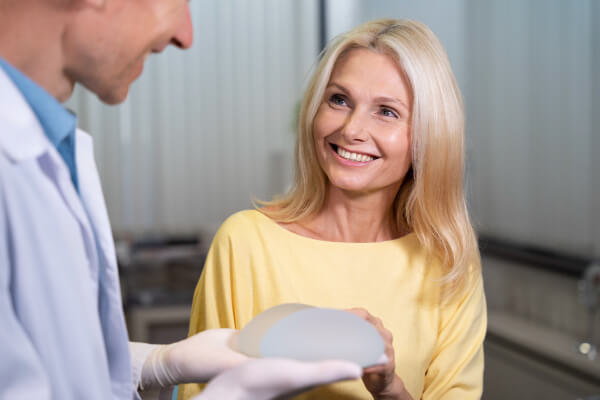 The doctor will make some incisions during your boob job in order to place the implants into your breasts. These incisions are generally 1.5 to 2 inches long and do not leave visible marks since they are opened with special tools. There are three different places where the doctor can make an opening to place the implant, these are shown in the picture below:
Inframammary fold incision: The doctor makes several incisions along the under part of the boob, the crease, and the inframammary fold. The incisions will be right under the boob, so the small marks will be even easier to hide.

Periareolar incision: The incision is made around the nipple, however, this method is not much preferred for surgeries that only involve implants. Surgeons prefer this incision if they are also making a breast lift in addition to breast augmentation.

Trans-axillary incision: This incision is made in the underarm area. The gel implants are inserted through this incision with the assistance of special tools and microscopic cameras to place them correctly into the breast. With this technique, there are no openings around the breast, and the light mark will be in the underarm.
Below you can see breast shapes that may require breast augmentation: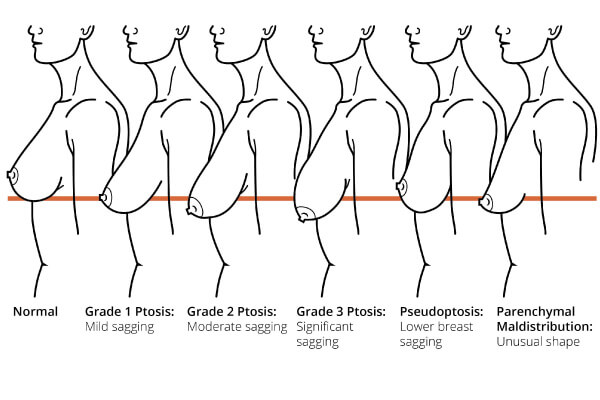 Breast Augmentation Clinic
As Sanamentum, it is one of our missions to provide our patients not only with efficient and satisfying medical procedures but also with services that support the procedures. This includes the consultation we offer from the very beginning of the process, as well as our after-care that extends to one year after the surgery.
Thanks to these services, we are right by our patient's side throughout their whole medical procedure.
Sanamentum offers many advantages to patients who consider going through breast augmentation surgery. We work with one of the best cosmetic surgeons in Turkey. Our procedures are performed with an experienced and professional medical team that takes care of everything the patient needs.
Our patients stay at a 4-star hotel in Istanbul, and all of their transports from the airport, to and from the hospital are taken care of by our team. We provide our patients with a host by their side 24/7 during their stay. The host helps the patient around in the hospital and builds the communication between doctor and patient.
Sanamentum cosmetic surgeons perform breast augmentation procedures according to the patient's needs and want. The breasts of the patient are examined during the appointment and the doctor decides which type of breast implant to use on the patient. The whole process continues with mutual communication and kindness. Patients should tell their doctors exactly what they expect from the breast augmentation surgery.
Sanamentum offers high-quality breast augmentation surgeries at affordable prices. We have adopted it as our duty to make sure our patients receive the best breast augmentation procedures in Turkey.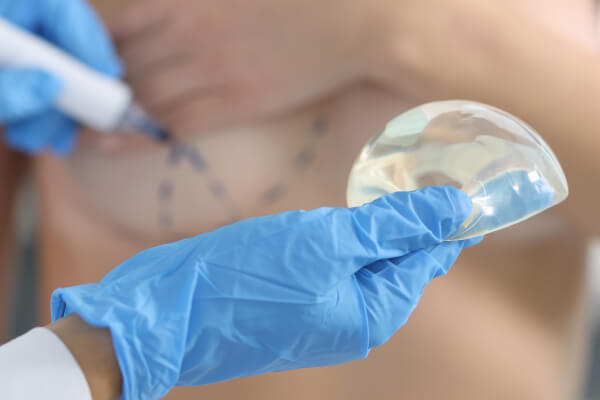 Sanamentum works with one of the plastic surgeons in Turkey. Our doctor is a plastic surgeon who is very experienced in his field and performs hundreds of breast augmentation surgeries per year. This allows him to touch the lives of Sanamentum patients and share their happiness.
Our plastic surgeons are approved by certain associations such as ISAPS, which further proves that they are highly qualified to perform these surgeries. Our patients can be sure that they are in the best hands during their stay in Turkey.
Our breast augmentation surgeries are performed in accredited clinics with the use of the latest technology methods, which provide natural and excellent results.
Turkey is a very popular destination for medical travel since the expenses are a lot lower in contrast to European countries. Foreign patients can receive some of the best healthcare services in the world while keeping a budget.
The low cost of breast augmentation procedures do not affect the quality of the process. We still offer some of the best services, such as VIP transport, 4-star hotel, etc.
Sanamentum offers treatment plans that help the patient navigate their budget. This way, we make sure that our patients receive the treatment they need and do not get themselves into debt for it. We believe that medical procedures should be affordable for everyone, so we do our best to make this a reality for our patients.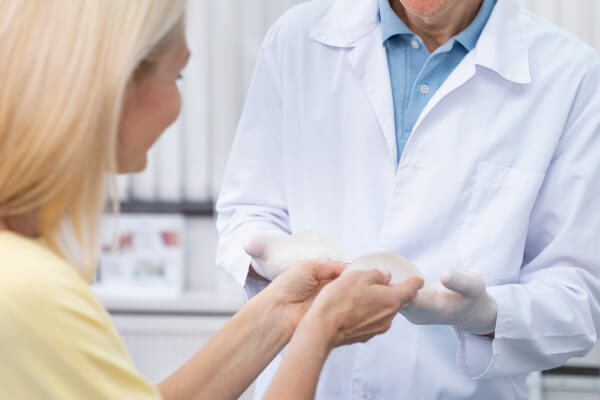 Breast augmentation recovery takes around 6 to 8 weeks. During this period, you have to take care of yourself and follow the instructions of your surgeons to have a problem-free recovery.
The first week: During your first week, you will feel pain and discomfort around your breast area. Your doctor will prescribe you medication to ease your pain.
Weeks 2-3: The pain should be minimal now. Physical exercises should be avoided. Patients who have a physically demanding job should be taking some off to heal properly.
Two months after surgery: After two months, you should be almost completely healed and feeling well.
Our patients are provided with everything they will need during their recovery period. They will receive a medical garment that will make the recovery period easier.
All-Inclusive Breast Augmentation Package
Here are the details of our all-inclusive breast augmentation package:

4-Star Hotel
It is important for us that our patients are comfortable during their stay in Istanbul. Sanamentum patients stay at a 4-star hotel that meets their every need.

Medical supplements, shampoo, lotions
Sanamentum provides our patients with the necessary medical equipment that will support their recovery period to have better results.

VIP Transports
Our patients are transported with a VIP car during their stay in Turkey. The car also picks them up from the airport and drops them off for their departure.

Guarantee Certificate
Sanamentum secures every patient with a guarantee certificate so their minds are at ease. Any malfunction will be compensated by Sanamentum.

Personal Host
All our patients are assigned with a personal host who keeps them company to make thier experience better during their stay in Istanbul.

Group Discount
Sanamentum provides a group discount for patients who bring their friends or family with them to get gastric bypass surgeries.
Frequently Asked Questions (FAQ)
Breast augmentation surgery is performed under general anesthesia, so the patients do not feel pain during the surgery. After the surgery, patients might feel pain during the first month, however, it will decrease with each month.
Yes, the breast implants do not interfere with the breast tissue and do not leak silicone into the milk.
Yes. Breast implants are safe. Sanamentum doctors use MENTOR and Motiva breast implants, which have been FDA-approved of being safe.
It is extremely rare to lose all sensitivity in the nipple. However, the sensitivity may increase or decrease after surgery.
Sanamentum will provide you with the right medical garment to wear for one month after surgery. After that, patients should wear sports bras that are soft and stretchable.