Dental Crowns in Turkey
Get Your FREE Treatment Plan NOW!
A dental crowns turkey is a dental tool that is placed on top of a tooth in order to improve its strength, appearance, and functionality. Your tooth may be fractured, broken, weak, and hard to use. In this case, a dental crowns turkey may be ideal to improve the tooth that can otherwise be lost. Sanamentum offers high-quality dental services that will boost your confidence.
The original tooth is minimized using some special tools in order to make it suitable for the dental crown in turkey. The dental crown turkey is in harmony with the other teeth in your mouth so it does not feel uncomfortable.
Here are some circumstances, which may require a dental crown in turkey:
A fractured, weak tooth that has to recover from cavities
Support of a dental bridge
Aesthetic reasons
Covering a dental implant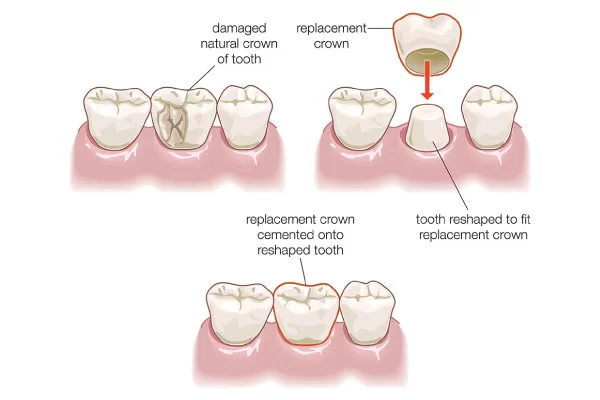 Sanamentum offers varying types of dental crowns turkey. The patient and doctor can choose one of these according to the functionality and the physical desire of the patient. The crowns turkey are made out of different materials, so they all have diverse characteristics. Some have different colours that may stand out, such as gold or silver. Below you can see the different turkey dental crown types Sanamentum offers:
Zirconium Crowns Turkey
Porcelain Crowns Turkey
Monolithic Crowns Turkey
Metal Crowns Turkey
Porcelain Crowns Turkey
Porcelain crowns tooth is closely resembling the natural appearance of the teeth, making them the most preferred version of dental crowns porcelain turkey. The colour and structure of porcelain dental crowns in turkey mimic the natural yellowish colour of your teeth.
Additionally, porcelain capped teeth Turkey is budget-friendly, which is especially beneficial for patients who plan on getting more than porcelain caps on teeth. Porcelain crown front tooth will not be noticeable and look the same as your other teeth.
Zirconium Crowns
Zirconium crowns turkey are especially preferred by patients who are having problems with their front teeth and want to get zirconium crown cost Turkey. The reason behind this is the natural colour of the zirconium crown that blends in with the other teeth and the biocompatibility of zirconium.
Zirconium porcelain crowns are very suitable and are less likely to cause any allergic reaction out of all full crown types.
Monolithic Crowns
Monolithic crowns are totally made out of zirconium unlike zirconium crowns, which include porcelain substances as well. The downside of monolithic crowns Turkey is that their colour does not quite blend in with the rest of the teeth. They have an opaque colour and can stand out.
However, the benefit of monolithic crowns turkey is that they are really durable and stable. People who suffer from grinding problems can prefer monolithic crowns since they do not get fractured easily.
Metal Crowns
Metal crown teeth come in metallic colours such as gold or silver. They are usually made out of nickel, or in rare cases even out of gold or silver. Their material is very durable, thus, they are usually preferred by patients who want stability in their posterior teeth.
Even though they are made out of very strong material, they stand out from the rest of the teeth and are rarely preferred for front teeth.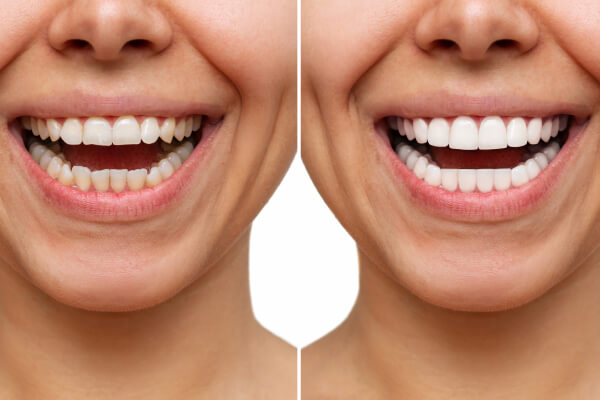 Dental Crowns Turkey Clinic
As Sanamentum, it is one of our missions to provide our patients not only with efficient and satisfying dental procedures but also with services that support these procedures. This includes the consultation we offer from the very beginning of the process, as well as our after-care that extends to one year after the surgery.
Thanks to these services, we are right by our patient's side throughout their whole medical procedure.
Sanamentum offers many advantages to patients who consider getting dental services. We work with one of the best dentists in Turkey. Our procedures are performed with an experienced and professional medical team that takes care of everything the patient needs.
Our patients stay at a 4-star hotel in Istanbul, and all of their transports from the airport, to and from the hospital are taken care of by our team. We provide our patients with a host is by their side 24/7 during their stay. The host helps the patient around in the hospital and builds the communication between doctor and patient.
Sanamentum offers high-quality dental services at affordable prices. We have adopted it as our duty to make sure our patients receive dental health procedures in Turkey.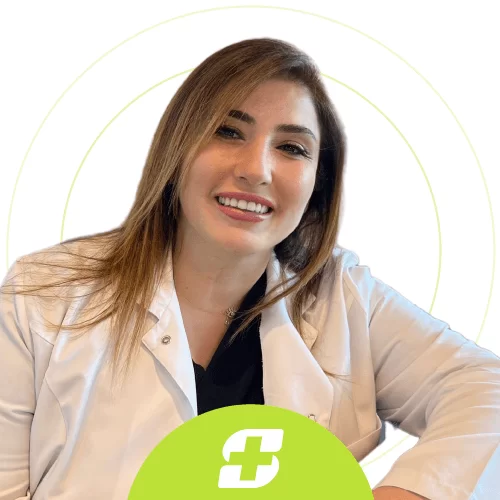 Zeynep Çebi is a very skilled and experienced dentist who has worked with thousands of patients since the beginning of her career. She sends her patients off with a happy smile. Her main goal is to make her patients regain their confidence and feel good when they show their teeth.
Our doctors listen to our patient's concerns and find solutions to their problems. All of our dental procedures are based on mutual communication and kindness.
Sanamentum dentists work hard to make our patient's dreams come true both with the help of Sanamentum and their medical team.
After their treatment at Sanamentum, our patients leave with a happy and confident smiles. We have adopted it as our mission to make our patients happy and satisfied, and our experienced, professional dentists assist us in this mission.
Turkey is a very popular destination for medical travel since the expenses are a lot lower in contrast to European countries. Foreign patients can receive some of the best healthcare services in the world while keeping a budget.
Patients may ask themselves "How much are crowns for teeth?". There is no definite answer to this question since the cost depends on many factors. Some of these are the material of the crowns turkey, the number of crowns turkey and the involvement of other procedures that are to be performed.
However, patients can be sure that Sanamentum always considers the budget of our patients and tries to be as wallet-friendly as possible.
To get a definite price for your dental procedures, you can contact our medical consultants.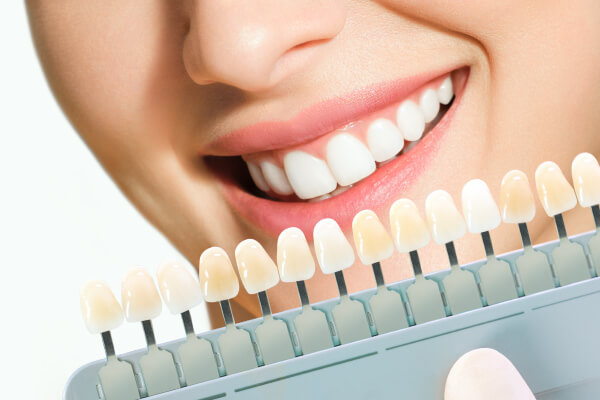 Patients who want multiple dental crowns Turkey may have to go through several appointments to get the results they want. The results are immediate and do not change over time, however, there might be some swelling that occurs around the teeth. This is completely normal and will go away within a few days. Patients may also experience sensitivity in their teeth to cold or hot drinks, which will also go away within some time.
Patients have to be careful and follow the instructions of their dentist to protect their new dental crowns turkey. They cannot eat hard, sticky food. Some examples of what they will not be allowed to be are; candy, ice cream, cereal, any kind of gum and anything that is hard to chew. We advise patients to eat soft and liquid food that does not require much chewing.
It may take a few weeks to get used to your new zirconium porcelain crown.
There are certain things our patients have to keep in mind;
Inform your doctor about any kind of chronic illness you have, such as diabetes.
Do not eat or drink for three hours after the surgery
Eat and hydrate before your appointment
Take care of your teeth; oral hygiene is very important
Chew with the other side of your mouth after the procedure
Do not put pressure on your new crown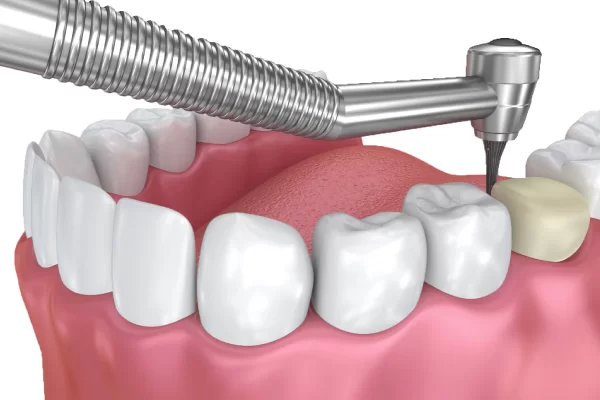 All-Inclusive Dental Crowns in Turkey Price Package
Here are the details of our all-inclusive dental crowns in turkey price package:

4-Star Hotel
It is important for us that our patients are comfortable during their stay in Istanbul. Sanamentum patients stay at a 4-star hotel that meets their every need.

Medical equipment, lotions
Sanamentum provides our patients with the necessary medical equipment that will support their recovery period to have better results.

VIP Transports
Our patients are transported with a VIP car during their stay in Turkey. The car also picks them up from the airport and drops them off for their departure.

Guarantee Certificate
Sanamentum secures every patient with a guarantee certificate so their minds are at ease. Any malfunction will be compensated by Sanamentum.

Personal Host
All our patients are assigned with a personal host who keeps them company to make thier experience better during their stay in Istanbul.

Group Discount
Sanamentum provides a group discount for patients who bring their friends or family with them to get dental crown surgeries.
Frequently Asked Questions (FAQ)
Dental crowns are placed on top of teeth that are weak, fractured or discolored. The purpose is to cover these teeth to better their functionality and/or appearance.
No, the procedure is performed under local anesthesia, patients will not be able to feel anything. There might be minimal pain once the anesthesia wears off. However, it should not last long and go away in a few days.
A dental crown procedure consists of two appointments. In the first appointment, the measurements of the mouth are taken to prepare the dental crowns. The decayed tooth is cleaned and prepared for the next appointment. During the period between both appointments, patients will be provided with a fake tooth to cover the tooth beneath.
Dental crowns last around 5 to 15 years. It totally depends on your eating habits and the care you take of your teeth. If you have a good dental hygiene, your dental crown will naturally last longer.