Tummy Tuck in Turkey
Get Your FREE Treatment Plan NOW!
Abdominoplasty, often known as a tummy tuck in Turkey, is a significant plastic surgery procedure used to remove extra skin and belly fat. Additionally, it helps in regaining the strength of the abdominal wall muscles, which are notably divided during childbirth. The only solution is belly fat removal surgery when people try their hardest to exercise and eat right but still can't get a flat tummy. In Turkey, liposuction, and stomach tuck procedures work swiftly and effectively to deliver the desired results.
Tummy tuck surgery is done under general anesthesia, and the surgeon makes the appropriate incisions in order to complete the procedure. Depending on each patient's health, the treatment lasts between two and four hours. However, if belly liposuction is also performed in Turkey, it should take an additional hour or so.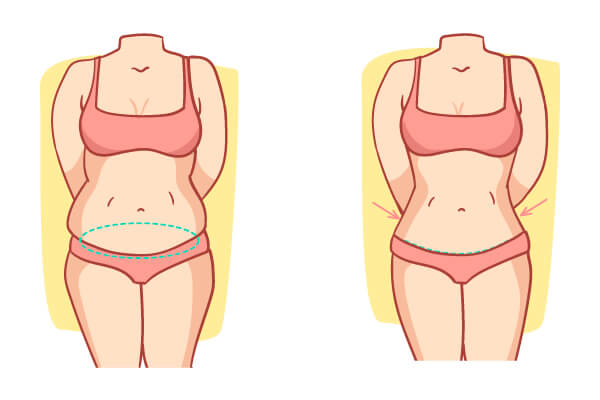 One of the most common complaints involves the abdominal area because it can be challenging to reduce belly fat or tighten sagging skin in this area. People who want to have a smaller waist and flat stomach initially consider tummy liposuction as a belly fat removal procedure when exercise and diets fail to produce the desired results. This procedure may remove a significant quantity of body fat, but in some circumstances—particularly when the candidate needs skin reduction in addition to fat tissue—belly fat removal should be paired with a tummy tuck.
In Turkey, tummy tuck surgery involves removing extra skin, tightening the stomach muscles, and reducing abdominal fat. Istanbul has been a popular option for people looking for affordable belly fat treatment abroad. Talented plastic surgeons in Turkey provide amazing results by combining belly liposuction and stomach tuck surgery. In addition to the excellent operational services we offer, we also supply our clients with extra services that raise the level of patient enjoyment and satisfaction. As a result, Sanamentum is the greatest location in Turkey for belly tucks.

The main concern for people considering having a tummy tuck with belly liposuction abroad is how much the procedure will cost. Many people choose cosmetic surgery in Turkey because of the country's low tummy tuck and liposuction charges in addition to the fascinating surgical outcomes.
Tummy tuck surgery is one of the most popular operations not only in Turkey but throughout the world because abdominal abnormalities are one of the most frequent disorders that develop over time. With excellent customer satisfaction and a very reasonable tummy tuck cost in Turkey, Sanamentum sets itself apart by assisting in the performance of successful surgeries.
The cost of a panniculectomy in the UK can be troublesome. With government support, we promise to provide you with the best procedure for a tummy tuck in Turkey with an all-inclusive package that includes almost everything you may need, including your hotel accommodation, airport transfers, and a personal host, at very reasonable prices for mini-tummy tucks, full abdominoplasty, and partial abdominoplasty.
Sanamentum works with one of the plastic surgeons in Turkey. Our doctor is a plastic surgeon who is very experienced in his field and performs hundreds of breast reduction surgeries per year. This allows him to touch the lives of Sanamentum patients and share their happiness.
Our plastic surgeons are approved by certain associations such as ISAPS, which further proves that they are highly qualified to perform these surgeries. Our patients can be sure that they are in the best hands during their stay in Turkey.
Our breast reduction surgeries are performed in accredited clinics with the use of the latest technology methods, which provide natural and excellent results.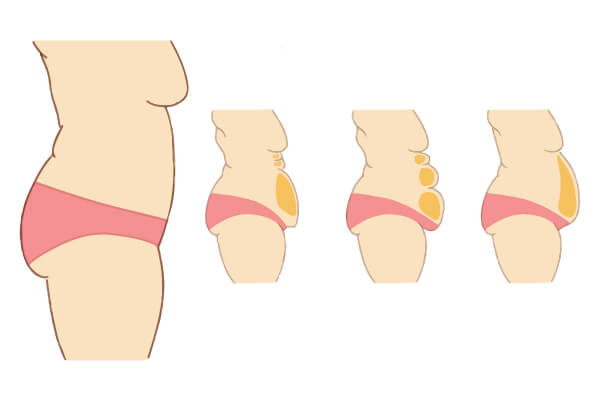 Tummy Tuck Clinic
Wouldn't it be wonderful to learn that you may have a belly tuck in Istanbul that will give you the flat stomach of your dreams after deciding to have the procedure? Certainly, obtaining cosmetic surgery abroad is becoming more and more common.
However, Turkey has consistently been the greatest location for belly tucks. Every year, Turkey's plastic surgery centers welcome hundreds of foreign patients and make great use of the most up-to-date methods and equipment for tummy tuck and belly liposuction procedures performed by skilled cosmetic surgeons at reasonable prices. Given all these best offerings, it is reasonable to say that Sanamentum is the top clinic in Turkey for stomach tucks.
The majority of plastic surgery treatments performed worldwide involve the abdomen, and Turkey has emerged as one of the most popular locations for tummy tuck procedures because to its skilled surgeons, great outcomes, and extremely reasonable prices.
Thanks to Sanamentum's globally qualified partner medical team, the problem-free treatments it supports, its award-winning customer service, and its incredibly affordable offers, tummy tuck surgeries carried out in Turkey with its assistance are conducted successfully. We provide you with one of the best medical experiences for your stomach tuck in Turkey with an all-inclusive package at a very reasonable abdominoplasty cost as a clinic supported by the Turkish Ministry of Health and Economy.
A free consultation between you and your qualified surgeon precedes the beginning of your stomach tuck treatment in Turkey. During this appointment, you have the opportunity to discuss your needs, concerns, and desires with your surgeon. Your surgeon will determine whether you require a mini tummy tuck or a traditional stomach tuck after evaluating your overall health and the condition of your abdominal area, and will then create a surgical plan based on your concerns and preferences.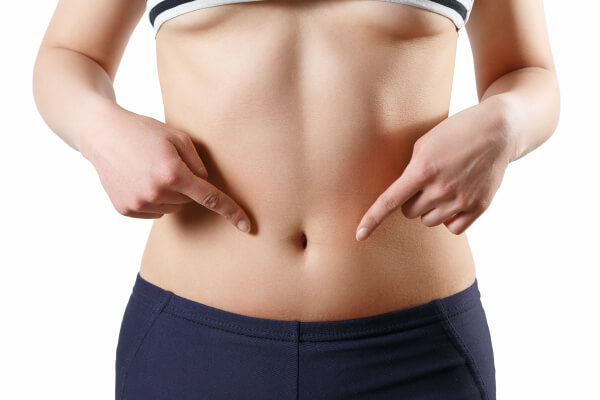 Certainly, having a tummy tuck in Turkey significantly enhances one's appearance by removing extra skin and belly fat. Additionally, you won't have sagging skin following a stomach tuck. However, since the procedure is not magical, the body must heal for a while before the patient can witness the final results. It should be mentioned that because a deep incision is necessary to reach the abdominal muscles, a brazilian abdominoplasty procedure may result in a scar (which can be hidden by your underwear or bikini).
After your tummy tuck in Turkey, you will have achieved:
Natural looking flat tummy

Highly increased self-esteem
Additionally, as with every plastic surgery technique, a tummy tuck results in post-operative swelling that subsides roughly six months following the operation.
Unquestionably, the success of a tummy tuck and the removal of belly fat depends greatly on the operating surgeon. However, patients can also significantly contribute to the healing process, improving the operation's results. That is to say, for better belly tuck results in Turkey, you must follow the post-operative guidelines and provide good aftercare.
All-Inclusive Tummy Tuck Package
Here are the details of our all-inclusive tummy tuck package:

4-Star Hotel
It is important for us that our patients are comfortable during their stay in Istanbul. Sanamentum patients stay at a 4-star

Medical supplements, shampoo, lotions
Sanamentum provides our patients with the necessary medical equipment that will support their recovery period to have better results.

VIP Transports
Our patients are transported with a VIP car during their stay in Turkey. The car also picks them up from the airport and drops them off for their departure.

Guarantee Certificate
Sanamentum secures every patient with a guarantee certificate so their minds are at ease. Any malfunction will be compensated by Sanamentum.

Personal Host
All our patients are assigned with a personal host who keeps them company to make thier experience better during their stay in Istanbul.

Group Discount
Sanamentum provides a group discount for patients who bring their friends or family with them to get gastric bypass surgeries.
Frequently Asked Questions (FAQ)
Anyone in good health, not happy with their look, not overweight and having loose and saggy abdominal skin is considered as a good candidate for tummy tuck.
Classical tummy tuck is performed by lifting the anterior abdominal wall above the belly button as well and tightening the muscles all over the abdomen while mini tummy tuck is performed lifting the abdominal skin and tightening the muscles only below the belly button.
After tummy tuck surgery there will be an incision mark at the level of C-section scar generally hidden in the bikini line. This line is longer than a C-section scar and the length depends on the surgery type and amount of fat and skin to be removed.
%90 of the patients are very pleased and satisfied with the result of tummy tuck in Turkey. The results may last for many years if well cared, with a healthy diet and routine exercise. It shouldn't be forgotten that pregnancy and weight gain may affect the results and your abdominal area.