Gastric Bypass in Turkey
Get Your FREE Treatment Plan NOW!
A lot of people have a hard time when it comes to losing weight, because of various factors. Since obesity poses a risk for many health problems such as cardiovascular diseases, stroke, cancer and infertility, people with obesity problems should lose weight and approach their ideal weight to reduce the risk of the health problems listed. The best way to protect yourself from obesity-related health problems is to stay at the ideal weight and consult a specialist when you notice that you gain weight. However, people who already have obesity problems, are not helpless or desperate. These people should consult a doctor to live a healthier life and try to do what is necessary to reach their ideal weight.
If left untreated, obesity may cause serious health problems that can be life-threatening, some of which are listed below:
1) Heart diseases

2) Hypertension

3) High cholesterol

4) Obstructive sleep apnea

5) Type 2 diabetes

6) Stroke

7) Cancer

8) Infertility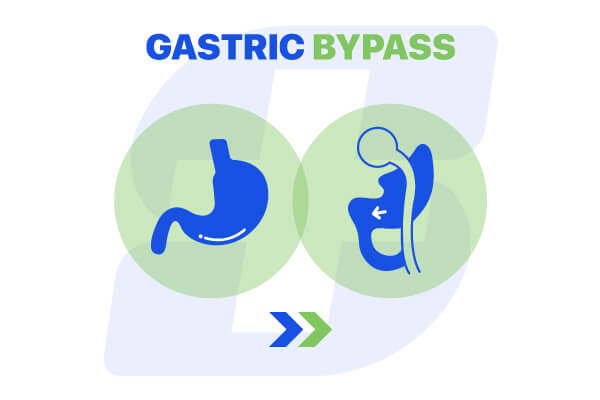 Most people who are struggling with weight loss wonder "what is a gastric bypass?" In gastric bypass surgery, also known as stomach bypass surgery or bariatric bypass surgery, the part at the beginning of the stomach is separated from the rest. This part of the stomach, which is divided into two by surgical methods, is bypassed by the duodenum and attached to the middle of the intestine. Thus, consumed foods are prevented from passing through the duodenum In this way, patients feel full with much smaller portions.

Gastric bypass is performed by laparoscopic method. Laparoscopic surgery has advantages such as faster recovery time and fewer surgical scars. In recent years, robotic surgery has also been preferred. The surgery takes approximately 2-3 hours and the patient is observed closely in case of any complications. The patient is discharged within a few days, depending on the general condition.

In gastric bypass surgery, the stomach is reduced in size, just like in gastric sleeve surgery. Approximately 95% of the stomach is bypassed. With this surgery, the rest of the stomach is not used. Thus, the patient eats smaller portions and feels full by eating less. Weight loss surgery also affects the hormones (like ghrelin) that make the patient feel hungry.

Sanamentum stomach bypass surgery is a life-changing solution for patients who struggle with weight loss. Since the patient eats less, the body starts using the energy from the restored fat. This makes the patient lose weight.

Turkey has become the medical centre of the world due to its affordability and technical development. But there are some other reasons why so many people choose the operation of gastric bypass in Turkey more than in other countries. Due to Turkey's geographical location, many patients from European countries, Gulf countries and North Africa come to visit our country for gastric bypass surgery. But Turkey's geographical location is not the only reason for this interest. Patients who come to Turkey every year for stomach bypass leave our country satisfied and happy, as gastric bypass Turkey reviews show.
When asked about the opportunities and services they have taken in Turkey, weigh loss operation patient reviews are almost %100 positive and grateful for the results, thanks to Turkey's correct use of developing technology, effective selection of surgery options and affordable price policy. The fact that both gastric bypass surgery and gastric sleeve surgery Turkey price are affordable and that the healthcare sector has technical equipment at international standards makes Turkey a preferred choice for foreign patients.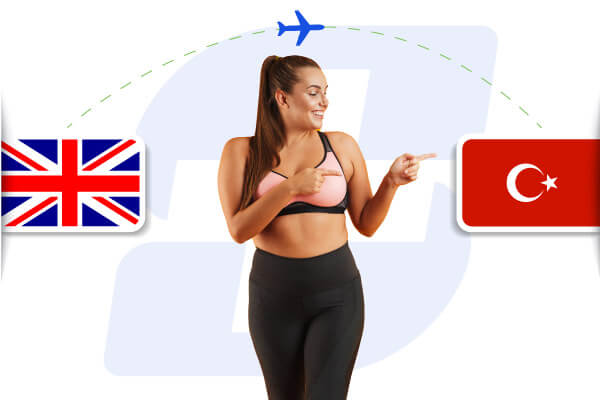 Comparing a gastric bypass UK cost to the gastric bypass Turkey package, the huge gap can be clearly seen. Moreover, in countries like the UK or the USA, you have to wait an average of 2-3 months for an appointment to have a gastric bypass surgery. In Turkey, however, you can make an appointment for a gastric bypass in a very short time. With Sanamentum, working with the best weight loss surgery in Turkey, your gastric bypass surgery can also turn into a touristic and enjoyable trip.

Sanamentum has become prominent as it offers you to turn your treatment into a breathtaking holiday with Turkey's cultural and geographical richness, natural beauties, historical texture, restaurants, cafes and shopping malls. Sanamentum patients receive high-quality gastric surgeries performed by some of the best bariatric surgeons in Turkey. We carefully choose our doctors who all have excellent qualities such as ISAPS memberships.

For detailed and personalized information about our gastric bypass surgery cost and our gastric bypass Turkey all-inclusive package, you can simply fill out our contact form and take the biggest step toward a healthier version of yourself.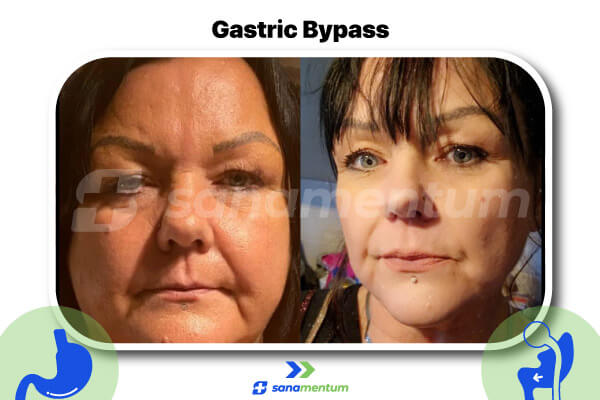 Patients who want to go through gastric bypass surgery must have a BMI of 35 or higher. Those who have a BMI between 35 and 39 can undergo gastric bypass surgery if they are having health problems related to their weight. The patients go through a series of pre-operative tests to make sure that they have the necessary health conditions to go through a gastric bypass surgery.
Here you can see a chart of who is suitable for gastric bypass:
Body Mass Index (BMI) Calculator

BMI, body mass index, is a type of measurement that calculates body fat with the patient's height and weight rate.

Enter your weight. Ex -> 78 (kg)
Enter your Height. Ex -> 178 (cm)
Click calculate to learn your body mass index (BMI)
Gastric Bypass Surgery in Sanamentum
As Sanamentum, it is one of our missions to provide our patients not only with efficient and satisfying medical procedures but also with services that support the procedures. This includes the consultation we offer from the very beginning of the process, as well as our after-care that extends to one year after the operation. Thanks to our services, we are proud and happy to see our name at the top of the list when searching for the best Turkey gastric bypass options.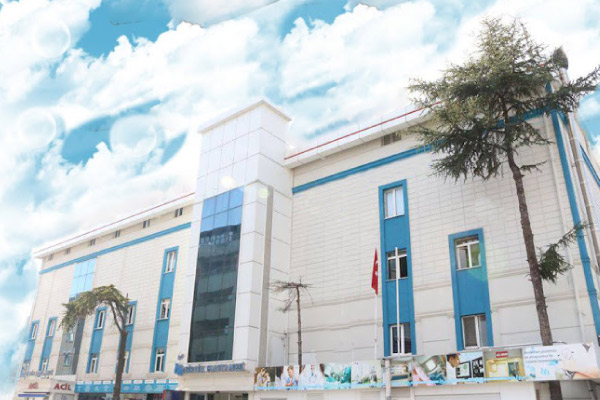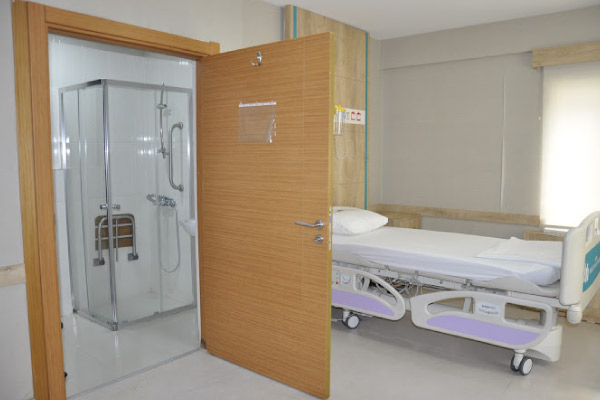 We are with you whatever you need throughout your entire health journey. As Sanamentum, we offer our patients not only a comfortable and high-quality health service but also our gastric bypass Turkey all-inclusive packages that include all the services necessary to make them feel at home in another country. We provide our patients with free flight tickets to fly to Turkey. Our patients stay in a 4-star hotel in the centre of Istanbul. All transportation from the airport to the hotel and from the hotel to the hospital is met with a VIP car. As the best place for gastric bypass surgery, our team provides patients with a host who will be by their side 24/7. Thus, they can feel extremely comfortable regarding doctor-patient communication, information and needs.
As Sanamentum we provide our patients with the necessary medical equipment that will support their stomach bypass surgery recovery period to maintain their new healthy lifestyle and ideal weight. We also provide a group discount for patients who bring their friends or family with them to get our gastric bypass Turkey all inclusive package.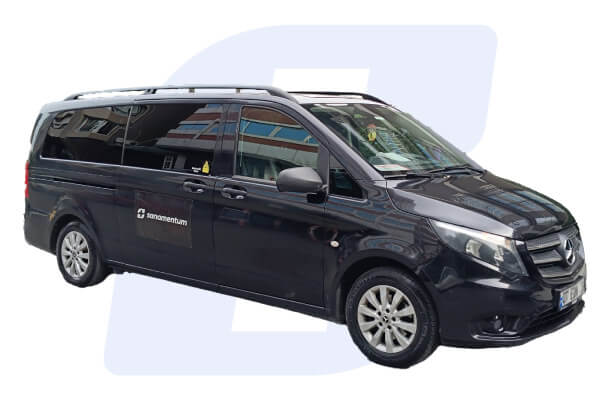 Sanamentum partner gastric bypass surgeon prepares a personalized treatment plan, considering each patient's condition, wishes and needs. He performs a detailed examination during the appointment to decide which technique to use. You can be sure that our partner gastric bypass specialists are highly experienced and trained in their fields and that they take special care of each patient. We welcome you to the best Turkey weight loss surgery, namely Sanamentum, to receive the best quality service under hygienic conditions, using the latest technology products and tools for gastric bypass surgery.

As you may have noticed while searching "how much is gastric bypass surgery?", the most important result you come across is that Turkey offers more comprehensive packages at more affordable prices. However, being affordable does not mean compromising on quality. As Sanamentum, our biggest priority is to provide our patients with a smooth, comprehensive and enjoyable health journey with quality above world standards.
At Sanamentum, we offer one of the best gastric surgery in Turkey along with cutting-edge technologies. Our partner specialist's top priority is that you have the most smooth and satisfying weight loss process while feeling at ease. This can be counted as one of the several reasons why we provide the best gastric bypass Turkey package. Dr. Güngör Gül is a weight loss surgeon who is very experienced and qualified in his field and performs hundreds of gastric bypass surgeries per year. With his experience of over 24 years in gastric bypass surgery, he touches the lives of every patient and shares their happiness with them.

Dr. Güngör Gül believes that the happiness and satisfaction of his patients are his biggest missions as one of the best bariatric surgeons in Turkey. Thus, he forms a relationship based on understanding and kindness. He listens to the problems of his patients and together they decide which Turkey weight loss surgery is the most suitable for the patient.
Dr. Güngör Gül has worked in several different hospitals throughout his career and is now continuing his services in his private practice. He is performing gastric surgeries with Sanamentum. He is also a member of several national and international medical establishments, including The International Federation for the Surgery of Obesity and Metabolic Disorders, the Turkish Obesity Surgery Society, Turkish Medical Association, European Hernia Society.

Thanks to his extensive knowledge, patient-oriented approach and excellent communication, his patients are always satisfied both with the process of the gastric bypass surgery and with the results they get.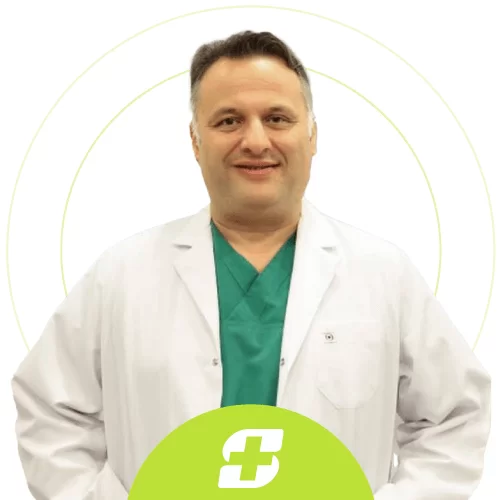 Turkey is a very popular destination for medical travel since the gastric bypass surgery cost is a lot lower in contrast to the gastric bypass UK cost. Foreign patients can receive some of the best healthcare services in the world while spending much less. The low Turkey gastric bypass cost does not mean compromising quality. We still offer some of the best services with high-quality equipment, a highly experienced medical team and comprehensive packages among the options of gastric bypass surgery Turkey offers.

Sanamentum offers treatment plans that help patients navigate their budget. This way, the weight loss surgery cost is quite affordable and ensures that our patients receive the treatment they need and do not get themselves into debt for it, contrary to the gastric bypass cost in the UK. We believe that medical procedures should be affordable for everyone, so we do our best to make this a reality for our patients. You may ask "how much is a gastric bypass surgery?" You can check the numbers below and find out the huge gap between Turkey and other countries:

Gastric Bypass Cost Turkey
| | | | | |
| --- | --- | --- | --- | --- |
| Gastric Bypass Costs | Gastric Bypass Cost Turkey | Gastric Bypass Cost UK | Gastric Bypass Cost Europe | Gastric Bypass Cost US |
| Gastric Bypass Prices | £2,750 – £3,350 | £10,000 – £11,500 | €7,000 – £8,500 | $12,500 – $15,000 |
In the first week after the gastric bypass surgery, the person should only eat sugar-free, non-carbonated liquids and they are only allowed to eat liquid food. After the first week, they can gradually switch to pureed, semi-liquid and semi-solid foods. The patient must wait 4 weeks to start consuming pre-operative food types. After one month of gastric bypass surgery, they can switch to regular food, however, they should only eat in small portions. Since the point where the new stomach created during gastric bypass connects to the intestine is narrower than normal, patients may feel full for a longer time. To prevent nutrient deficiencies due to stomach reduction, a person should take a multivitamin twice a day and a calcium supplement once.
Gastric bypass surgery is one of the most preferred and most successful Turkey weight loss surgery options. Some of the advantages of gastric bypass surgery are listed below:

1) This procedure has decades of practice behind it. It is one of the most thoroughly studied surgeries in modern medicine.
2) It contributes significantly to the recovery of patients on the border of diabetes.
3) With gastric bypass surgery, the need for medication use is reduced in most type 2 diabetes patients.
4) After the gastric bypass, 80% of the patients' cholesterol levels decrease and the values return to normal in the following periods. The risk of heart disease is reduced.
5) The rate of weight regain afterwards is lower than in those who have gastric sleeve surgery.
6) 80% of excess weight is lost.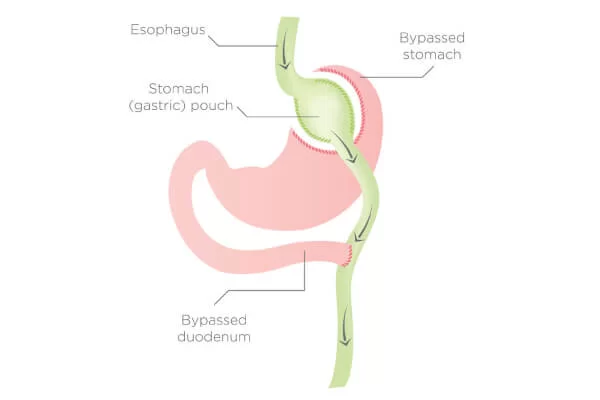 Sanamentum patients stay 7 days in Istanbul for their gastric bypass surgery. Our patients spend 2 nights at the hospital after their gastric bypass surgery and stay 5 days at the hotel. Before their departure, they have one last appointment with their weight loss surgeon to make sure that their healing process is going smoothly.
Once they return to their country, Sanamentum provides one free aftercare session in the UK. Additionally, our aftercare consultants are always available to answer any of the questions our patients may have. We make sure to keep our patients at ease, this way they can experience a smooth and stress-free recovery period with Sanamentum. During their gastric bypass aftercare, there are several things patients need to pay attention to. They have to follow the instructions of their weight loss surgeon and avoid heavy physical activities. On top of that patients also have to follow a strict diet. Additionally, the patient has to take certain vitamins their surgeon prescribes them.
Together with the assistance of their surgeon and Sanamentum, our patients experience a pain-free and easy gastric bypass after care process.

Gastric bypass surgery requires following a strict diet during the recovery period. Since patients feel full with very little food, these foods must be of high quality, that is, foods rich in protein, minerals and vitamins.
Now that the stomach size is reduced, eating habits will change so as not to slow down the gastric bypass healing process. Patients should follow a special diet for 5 weeks then they can continue to eat normally but only with small portions slowly. Because of the sensitivity of the stomach, patients will consume only liquid type of food in the first three weeks. Then they will continue with puree type of food for one week. Then they continue to eat what they used to, however, portions should be small and the patient should eat slowly.

Compliance with nutrition plans is of great importance to prevent complications that may occur after gastric bypass surgery and to help heal wounds in the digestive system. You should learn to listen to your body and stomach while eating. Every patient is unique. What doesn't cause a problem for someone else may bother you. If you progress faster than normal in the nutrition program and experience problems, you should return to the previous stage and eat according to that stage for at least a few days.
First Week of Gastric Bypass Surgery (Clear Liquid Diet)

It is the first step in post-operative nutrition. Patients can consume the liquids below:

• Water
• Soups that are clear and grain-free
• Protein Shakes
• Herbal Teas
• Diluted Juices

In the first week of gastric bypass surgery patients should follow the rules written below:

• They have to consume at least 1 litre of liquid that contains enough nutrition.
• Liquids should be clear and grainless.
• Patients have to consume one packet of protein powder to supply their body.
• Soups must not have seasoning, spice, tomato paste, oil, lemon, onion or garlic. They may delay the healing of the stomach.
• Every drink should be consumed with small sips and slowly, in order to avoid damaging the stomach. It is also important not to take too large a quantity while sipping. They can use a teaspoon for this. They should wait 1-2 seconds after each sip.
• Drinks should be warm, not cold or hot.
• Patients should not be dehydrated.

Second and Third Week of Gastric Bypasas Surgery (Liquid Diet)

During this period, the stomach is gradually healing, so, beverages can be drunk without diluting. If drinks such as soups have grain in them, patients should chew a lot before swallowing them. Patients can consume addition to the first week:

• Blended soups
• Yogurt
• Milk
• Warm Tea

In the second and third weeks of gastric bypass Turkey patients should follow the rules written below:

• Patients must consume their protein shakes every da or else recovery may slow down.
• Drinks should be warm, not cold or hot.
• Water consumption should be increased.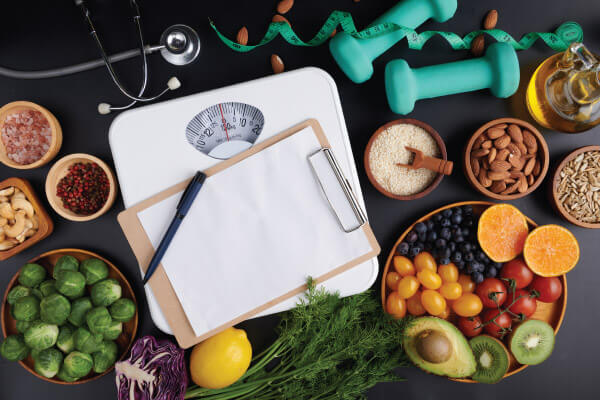 Fourth and Fifth Week of the Gastric Bypass Surgery (Puree Diet)

From now on, patients can consume puree types of foods. The stomach is healing gradually but still, the patient should be careful about the portions. Foods that contain protein should be consumed first, then vegetables and fruits. During the puree diet period, foods should not be hard but can be chewable. Every meal should last thirty minutes. You have to eat 5-6 times a day. If you consume hard foods, you have to wait at least 30 minutes before you consume liquid foods. Patients should walk one hour every 4 days of the week. You should stop eating immediately when you feel full. You should not consume fried foods. Patients should avoid consuming carbonated drinks, tea, coffee and mineral water. Patients can consume:

• Vegetable dishes without meat
• Grilled, steamed, roasted or boiled vegetables (by crushing them thoroughly or blending them)
• Fruit yoghurt made with unsweetened fruit purees (banana, apple, pear) (can be consumed with fruit puree + yoghurt + protein powder)
• Fish can be consumed steamed or boiled.

In this period, patients need to pay attention to the rules written below:

Each new food should be tried alone. Do not try two different foods at the same meal. After eating, you should wait at least 3 days before trying the food that upsets your stomach again.
Acidic fruits such as orange, and grapefruit; Sour fruits such as quince and pomegranate will not be consumed during this period either.
The 30-minute rule for solid-liquid separation has now started. You should wait at least 30 minutes before consuming liquid food after consuming solid food. This rule will continue for life.

Fifth Week and After the Gastric Bypass Surgery (Hard Food Diet)

After the fifth week, patients can start to eat hard foods but there are some rules. After the fifth week of recovery, patients can start eating hard foods that contain high protein and are low on calories. Sufficient protein should be consumed every day. You should not be dehydrated. Every thirty seconds, 200ml water is sufficient. These are the rules and important notes that you should consider during your recovery period. If you have any questions that you do not find the answer to above, you can always contact Sanamentum's aftercare specialist assigned to you.

Foods to Avoid After the Gastric Bypass Surgery:
1) Empty-Calorie Foods: Sweets, chips, popcorn, and pretzels offer little nutritional value and can hinder your progress.
2) Dry Foods: Nuts, granola, and dry cereal can be hard to digest and may cause discomfort.
​​​
3) Alcohol: Alcohol can irritate your healing stomach and interfere with your weight loss journey.
4) Refined Carbohydrates: Rice, bread, and pasta can lead to calorie-dense, low-nutrient meals.

5) Fibrous Fruits and Vegetables: While essential, high-fibre choices like celery, cabbage, broccoli, and corn can be challenging to digest early on.
6) Sugary, Fizzy or Highly-Caffeinated Beverages: Soda and certain fruit juices are laden with empty calories and can disrupt your weight loss efforts.

7) Fatty Foods: Bacon, sausage, whole milk, and butter are calorie-dense and can lead to discomfort.
8) Tough Meats: Steaks, pork chops, ham, and hotdogs can be difficult to chew and digest.

9) Heavily Seasoned or Spicy Foods: These can irritate your stomach lining and cause discomfort.
10) Microwave-Reheated Foods: Microwaving can alter the texture of some foods, making them difficult to digest.
Gastric Bypass Surgery – An Overview

| | |
| --- | --- |
| Procedure: | Limits patient's eating-drinking volume |
| Duration: | 1 to 2 hours |
| Stay: | 2-night hospital, 5 nights hotel |
| Anaesthesia: | General anaesthesia |
| Recovery: | 1-3 days to discharge, 1-2 weeks to back to work (depending on each patient's medical condition) |
| What to Bring: | Comfortable clothes that are easy to slip on or off as needed, (Button-down or zipped shirt, flip-flops, slippers or socks with tread etc.) |
| Side Effect: | Gastritis, heartburn, or stomach ulcers, bowel obstruction, gallstones, hernias, stomach perforation, injury to the stomach, intestines, or other organs during surgery, leaking from the line where parts of the stomach have been stitched, low blood sugar (hypoglycaemia), poor nutrition, dumping syndrome, causing diarrhoea, nausea or vomiting, scarring inside your belly, vomiting, allergic reactions to anaesthesia or post-operation medicines, excessive bleeding, blood clots, infection, breathing or lung problems, heart problems |
| Exercise: | After 6 to 8 weeks |
| Scars: | Small incisions |
| Pain: | Mid-level (depends on the patient) |
| Results: | Discharge 1-3 days, patient should be able to move around without too much problem. |
| Combination of Surgeries: | After losing a lot of weight, patients enhance their physical appearance with these surgeries: Liposuction, Mommy Makeover, Tummy Tuck, Gynecomastia, Gastric Bypass, Gastric Balloon |
Sanamentum Facebook Bariatric Surgery Support Group
We have a Facebook Bariatric Support Group where everyone can find useful information. You can also find helpful blogs and Q&A with our specialists. We want to create a platform in which people who are interested in weight loss can discuss the procedures, share their experiences with the gastric bypass Turkey packages and give support to each other. Join our family through the link below to share and learn more about weight loss procedures;
Through this group, we want our patients to share their journeys with each other and help gastric treatment candidates have some ideas.

Gastric Bypass Surgery Patient Review Videos
Our Patients' Comments on Trustpilot
Elina

"I chose Sanamentum one year ago mainly based on the treatment results and I am very happy with the care I received. The team speaks fluent English and are very efficient. The operation went very smoothly and Dr Gungor Gul was very explicit and took all fears away. Thank you for everything."

Terri

"After doing a lot of reasearch I chose sanamentum for my gastric sleeve surgery. I chose them because they were the most informative, friendly and approachable company. Any questions I asked, and I asked many, were answered quickly and fully. Looking forward to my check-up when I am a year out and it's fantastic that the company has a London office. I can't recommend Sanamentum highly enough. Best decision I ever made!"

Lena

I honestly can't tell you enough how good Sanametum is. My partner and I booked a gastric procedure and all medical staff were wonderful and professional. Our personal host was so good and even came to check up on us after surgery. We have started losing weight already. Thank you so much for everything so far!"
All-Inclusive Gastric Bypass in Turkey Price Package
Here are the details of our all-inclusive gastric bypass in turkey price package:

4-Star Hotel
It is important for us that our patients are comfortable during their stay in Istanbul. Sanamentum patients stay at a 4-star hotel that meets their every need.

Protein Powder and Vitamins
Sanamentum provides the patients with the necessary protein powder and vitamins to support their recovery and achieve better results.

VIP Transports
Our patients are transported with a VIP car during their stay in Turkey. The car also picks them up from the airport and drops them off for their departure.

Guarantee Certificate
Sanamentum secures every patient with a guarantee certificate so their minds are at ease. Any malfunction will be compensated by Sanamentum.

Personal Host
All our patients are assigned with a personal host who keeps them company to make thier experience better during their stay in Istanbul.

Group Discount
Sanamentum provides a group discount for patients who bring their friends or family with them to get gastric bypass surgeries.

Dietitian
Sanamentum offers dietitian services for patients to keep their ideal weight in a healthy and proper way.
Flight Tickets
Sanamentum provides maximum cost savings with free flight tickets. (available only for EU countries and England)
Frequently Asked Questions (FAQ)
Gastric Bypass surgery usually takes around 2-3 hours.
Gastric bypass surgery Turkey is performed under general anesthesia, so the patient will not feel anything during the procedure. After the surgery, there might be a slight discomfort. We advise patients not to engage in any heavy physical activity and follow the instructions of the doctor to have a painless recovery period.
If you do not have any physical disabilities, you should be completely fine on your own and not need any extra assistance.
Most of our patients are able to return to work after 1-2 weeks. Since you will follow a strict diet and lose many calories, you may feel sleepy for a few weeks.
We advise patients to avoid exercising for at least 6 weeks. Your wounds must be completely healed and you have feel physically good to exercise.
Female patients should wait one year before they decide to get pregnant. After around one year, your body should have healed completely and be ready to carry a baby full term.
Yes. Our doctors make sure that you are in good health to go through surgery. You will get some blood-work done and also have an endoscopy and a general check-up.
Unfortunately, gastric bypass surgery itself does not guarantee permanent weight loss. Patients have to take care of themselves and eat healthy. Additionally, they should exercise once they can to maintain their shape. Patients who do not take care of themselves might regain their weight.
Although it is possible to reverse the surgery, it is not advised. Because it is considered another major operation and puts you at an increased risk for complications. It would also cause an increased risk of regaining the weight you have lost.