Gastric Bypass in Turkey
Get Your FREE Treatment Plan NOW!
What is Gastric Bypass?
Sanamentum bariatric surgery uk is a life-changing solution for patients who struggle with weight loss turkey. During gastric bypass surgery cost uk, the surgeon forms a tube in the stomach by connecting the small intestine to a small pouch made in the opening of the stomach. The food goes to the new pouch and is then directly going to the small intestine. This reduces the absorption of the food.
With this surgery, the rest of the stomach is not used. Thus, the patient eats smaller portions and feels full by eating less. Weight loss surgery turkey also influences the hormones that make us feel hungry. Apart from reducing the capacity of the stomach, gastric band surgery also makes you feel less hungry.
Since the patient eats less, the body starts using the energy from the restored fat. This makes the patient lose weight loss surgery in turkey. Gastric bypass turkey all inclusive is permanent and cannot be reversed.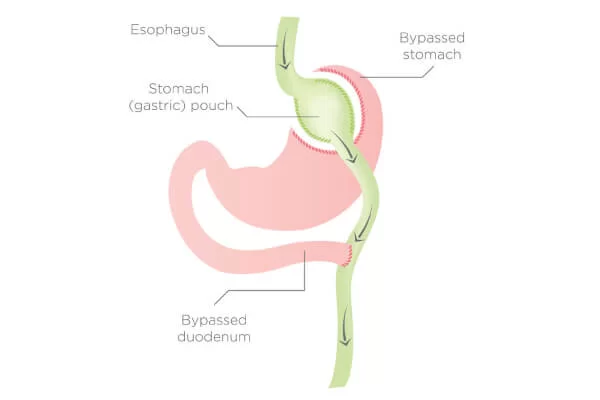 Gastric Bypass in Turkey
Gastric surgery in Turkey is very beneficial for foreign visitors. It is a known fact that medical procedures are very expensive in European countries. That is why every year thousands of foreign patients prefer Turkey for their medical procedures.
Turkey's low living costs make it an attractive destination for foreign visitors to gastric bypass surgery cost uk. This way, they can both enjoy their high-quality gastric bypass surgery cost uk and also appreciate the beauties in Istanbul.
Weight loss surgery turkey require a one-week stay in Istanbul. The patient spends 2 days in the hospital after their surgery and then spends 5 more days at their hotel. Before their departure, the patient has one last appointment with the surgeon to make sure that the recovery period is going smoothly.
During their stay in Turkey, our patients receive high-quality services such as transportation with our VIP car, a personal host who accompanies them throughout their stay and helps them communicate, etc. Sanamentum all-inclusive gastric bypass surgery cost uk packages offer the best medical holiday to our patients.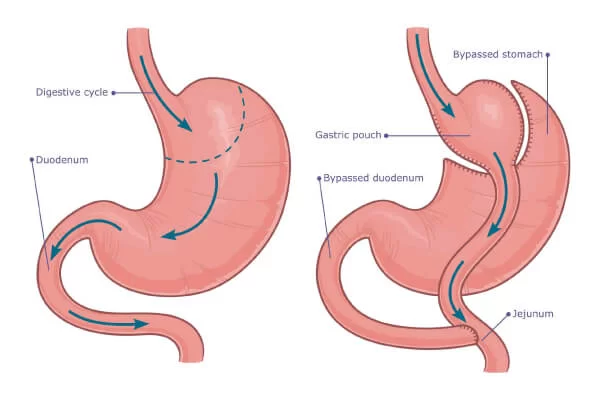 Who is eligible for Gastric Bypass Surgery?
Patients who want to go through gastric bypass surgery in istanbul must have a BMI of 35 or higher. Those who have a BMI between 35 and 39 can undergo bariatric surgery uk if they are having health problems related to their weight.
The patients go through a series of pre-operative tests to make sure that they are in the right health to go through a gastric bypass surgery cost uk.
Here you can see a chart of who is suitable for bariatric surgery uk.
Body Mass Index (BMI) Calculator

BMI, body mass index, is a type of measurement that calculates body fat with the patient's height and weight rate.

Enter your weight. Ex -> 78 (kg)
Enter your Height. Ex -> 178 (cm)
Click calculate to learn your body mass index (BMI)
Gastric Bypass Results and Recovery in Turkey
Sanamentum patients stay 7 days in Istanbul for their obesity surgery turkey. Our patients spend 2 nights at the hospital after their gastric bypass surgery cost and stay 5 days at the hotel. Before their departure, they have one last appointment with their surgeon to make sure that their healing process is going smoothly.
Once they return to their country Sanamentum provides one free aftercare session in the UK. Additionally, our aftercare consultants are always available to answer any of the questions our patients may have. We make sure to keep our patients at ease, this way they can experience a smooth and stress-free recovery period with Sanamentum.
During their recovery, there are several things patients need to pay attention to. They have to follow the instructions of their surgeon and avoid heavy physical activities. On top of that patients also have to follow a strict diet.
In the first week, patients are only allowed to eat liquid food. Then, they can switch to pureed food and keep this diet for three weeks. So, they can only eat soft food in the first month.
After one month, they can switch to regular food, however, they should only eat in small portions.
Additionally, the patient has to take in certain vitamins their surgeon prescribes them. Together with the assistance of their surgeon and Sanamentum, our patients experience a pain-free and easy recovery period.
Gastric Bypass Clinic
As Sanamentum, it is one of our missions to provide our patients not only with efficient and satisfying medical procedures but also with services that support bariatric surgery procedures. This includes the consultation we offer from the very beginning of the weight loss surgery process, as well as our after-care that extends to one year after the gastric bypass nhs.
Thanks to these services, we are right by our patient's side throughout their whole bariatric surgery nhs.
Sanamentum offers many advantages to patients who consider going through obesity surgery turkey. We work with one of the best gastric surgeons in Turkey. Our procedures are performed with an experienced and professional medical team that takes care of everything the patient needs during their stay in gastric bypass istanbul.
Our patients stay at a 4-star hotel in Istanbul, and all of their transports from the airport, to and from the hospital are taken care of by our team. We provide our patients with a host is by their side 24/7 during their stay. The host helps the patient around in the hospital and builds the communication between doctor and patient.
Sanamentum medical consultants and partner surgeons work together so our patients can have an excellent experience in Turkey.
Sanamentum offers high-quality weight loss turkey solutions at affordable prices. We have adopted it as our duty to make sure our patients receive the best turkey gastric bypass procedures.
Alimentation Plan After Weight Loss Turkey Surgeries
Mini gastric bypass operations require following a strict diet during the recovery period. Now that the stomach size is reduced, connected to the intestine, or filled with the special balloon, your eating habits will change so as not to slow down the process. Patients should follow a special diet for 5 weeks then they can continue to eat normally only if they eat slowly with little portions. During the first 5 weeks, patients will follow a diet. Because of the sensitivity of the stomach, patients will consume only liquid type of food in the first three weeks. Then they will continue with puree type of food for one week. Then they continue to eat what they used to, however, portions should be small and the patient should eat slowly.
First Week of Bariatric Surgery UK (Clear Liquid Diet)
Patients can drink:
• Water
• Soups that are clear and grain free
• Protein Shakes
• Herbal Teas
• Diluted Juices
In the first week of bariatric surgery nhs patients should follow the rules written below:
• They have to consume at least 1-liter liquid that contains enough nutrition.
• Liquids should be clear and grainless.
• Patients have to consume one packet of protein powder to supply their body.
• Soups must not have seasoning and spice.
• Every drink should be consumed with small sips and slowly.
• Drinks should be warm, not cold or hot.
• Patients should not be dehydrated.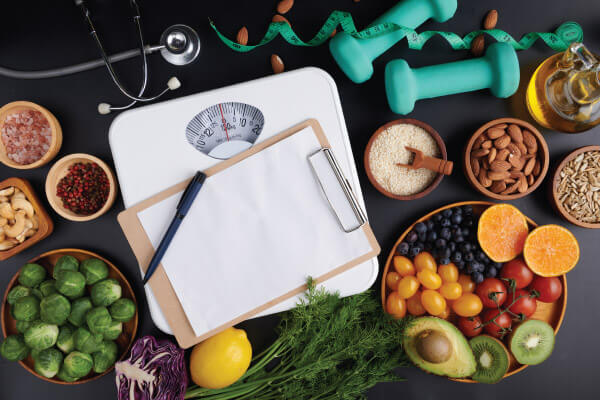 Second and Third Week of Bariatric Surgery (Liquid Diet)
During this uk bariatric surgery period, the stomach is gradually healing, so, beverages can be drunk without diluting. If drinks such as soups have grain in them, patients should chew a lot before swallowing them.
Patients can drink addition to the first week:
• Blended soups
• Yogurt
• Milk
• Warm Tea
In the second and third weeks of the gastric bypass nhs patients should follow the rules written below:
• Patients must consume their protein shakes every day, unless, recovery can be slowed down.
• Drinks should be warm, not cold or hot.
• Water consumption should be increased.
Fourth and Fifth Week of the Weight Loss Surgery Turkey (Puree Diet)
From now on, patients can consume puree types of foods. The stomach is healing gradually but still, the patient should be careful about the portions. Foods that contain protein should be consumed first, then vegetables and fruits. During the puree diet period, foods should not be hard but can be chewable. Every meal should last thirty minutes. You have to eat 5-6 times a day. If you consume hard foods, you have to wait at least 30 minutes before you consume liquid foods. Patients should walk one hour every 4 days of the week. You should stop eating immediately when you feel full. You should not consume fried foods. Patients should avoid consuming carbonated drinks, tea, coffee, mineral water, and alcoholic beverages.
Fifth Week and After of the Gastric Bypass Cost uk (Hard Food Diet)
After the fifth week of the uk bariatric surgery, patients can start to eat hard foods but there are some rules. After the fifth week of recovery of the bariatric surgery costs, patients can start eating hard foods that contain high protein and are low on calories. Sufficient enough protein should be consumed every day. You should not be dehydrated. Every thirty seconds, 200ml water is sufficient. These are the rules and important notes that you should consider during your recovery period. If you have any questions that you do not find the answer to above, you can always contact Sanamentum's aftercare specialist assigned to you.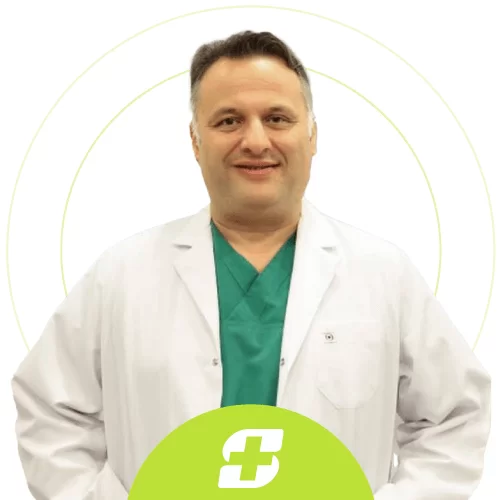 Sanamentum Gastric Bypass Surgeon
Sanamentum works with one of the best gastric bypass surgeons in Turkey. Dr. Güngör Gül is a best bariatric surgeon who is very experienced in his field and performs hundreds of gastric bypass surgery cost uk per year. This allows him to touch the lives of Sanamentum patients and share the happiness of their weight loss.
Dr. Güngör Gül believes that the happiness and satisfaction of his patients is his biggest mission as a best gastric surgeon in turkey. Thus, he forms a relationship based on understanding and kindness. He listens to the problems of his patients and together they decide which bariatric surgery uk is the most suitable for the patient.
Dr. Güngör Gül's patients are very happy and satisfied, both with the service they have gotten and with the results of their mini gastric bypass surgeries.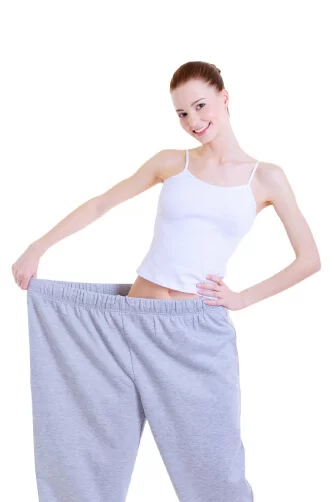 Gastric Bypass Cost in Turkey
Turkey is a very popular destination for bariatric surgery nhs since the expenses are a lot lower in contrast to European countries. Foreign patients can receive some of the best healthcare services in the world while keeping a budget.
The low cost of weight loss surgery turkey does not affect the quality of the process. We still offer some of the best services, such as VIP transport, 4-star hotel, etc.
Sanamentum offers obesity surgery turkey treatment plans that help the patient navigate their budget. This way, we make sure that our patients receive the bariatric surgery in turkey treatment they need and do not get themselves into debt for it. We believe that turkey gastric bypass should be affordable for everyone, so we do our best to make this a reality for our patients.
All-Inclusive Gastric Bypass in Turkey Price Package
Here are the details of our all-inclusive gastric bypass in turkey price package:

4-Star Hotel
It is important for us that our patients are comfortable during their stay in Istanbul. Sanamentum patients stay at a 4-star hotel that meets their every need.

Protein Powder and Vitamins
Sanamentum provides the patients with the necessary protein powder and vitamins to support their recovery and achieve better results.

VIP Transports
Our patients are transported with a VIP car during their stay in Turkey. The car also picks them up from the airport and drops them off for their departure.

Guarantee Certificate
Sanamentum secures every patient with a guarantee certificate so their minds are at ease. Any malfunction will be compensated by Sanamentum.

Personal Host
All our patients are assigned with a personal host who keeps them company to make thier experience better during their stay in Istanbul.

Group Discount
Sanamentum provides a group discount for patients who bring their friends or family with them to get gastric bypass surgeries.
Frequently Asked Questions (FAQ)
Gastric Bypass surgery usually takes around 2-3 hours.
Gastric bypass surgery Turkey is performed under general anesthesia, so the patient will not feel anything during the procedure. After the surgery, there might be a slight discomfort. We advise patients not to engage in any heavy physical activity and follow the instructions of the doctor to have a painless recovery period.
If you do not have any physical disabilities, you should be completely fine on your own and not need any extra assistance.
Most of our patients are able to return to work after 1-2 weeks. Since you will follow a strict diet and lose many calories, you may feel sleepy for a few weeks.
We advise patients to avoid exercising for at least 6 weeks. Your wounds must be completely healed and you have feel physically good to exercise.
Female patients should wait one year before they decide to get pregnant. After around one year, your body should have healed completely and be ready to carry a baby full term.
Yes. Our doctors make sure that you are in good health to go through surgery. You will get some blood-work done and also have an endoscopy and a general check-up.
Unfortunately, gastric bypass surgery itself does not guarantee permanent weight loss. Patients have to take care of themselves and eat healthy. Additionally, they should exercise once they can to maintain their shape. Patients who do not take care of themselves might regain their weight.