Vaser Liposuction in Turkey
Get Your FREE Treatment Plan NOW!
Vaser liposuction surgery is a surgical procedure for people with stubborn fat who cannot get rid of whatever they try. People with excess weight or stubborn fat are the best candidates for vaser liposuction surgery. V.A.S.E.R. Liposuction means Vibration Amplification of Sound Energy at Resonance. This procedure is performed with ultrasound technology to liquefy the fat to remove it easier from the body, also vaser liposuction gives more natural results.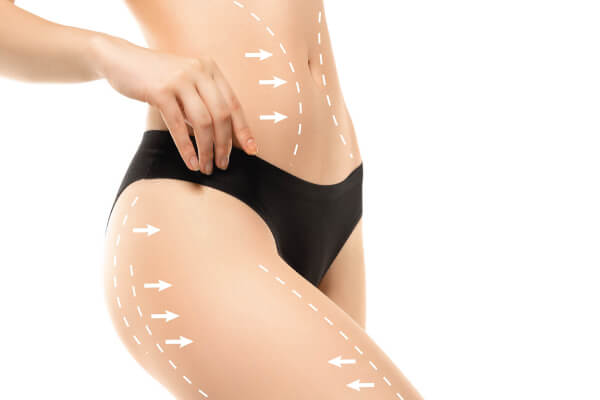 Vaser liposuction surgery can be done on any part of the body. Excessive fat can be stored anywhere on the body, so vaser liposuction can be done too. It can be the neck, chin, arms, legs, back, chest, love handles, tummy and hips. Sanamentum provides vaser liposuction surgery at an affordable cost contrary to prices in the UK. With expert surgeons who are experienced in plastic surgery, operations are done precisely and give perfect results.
There are many reasons for choosing Turkey for plastic surgeries such as vaser liposuction or known as fat removal surgery. One of the reasons is, the vaser liposuction cost contrary to in other countries is much more affordable in Turkey. Another reason is Turkey has one of the best plastic surgeons in the world and they performed many surgeries with satisfying results. Sanamentum offers high-quality operations thanks to expert surgeons and with the developed technology, patients experience life-changing treatments in Turkey with Sanamentum.
Everyone deserves the feel confident and beautiful and with Saanmentum patients can achieve that dream. Stubborn fat can be really hard to get rid of with alternative methods such as dieting and exercising. But sometimes it does not work for people, so they seek a permanent solution. Fat removal surgeries have permanent solutions and it is long-lasting if the patient follows the doctors' instructions. Vaser liposuction surgery is an operation performed by incisions that will heal quickly. With the ultrasound waves, the fat is liquefied and the fat removal procedure is done easily and gives a more natural look in this way.
Because of the low cost of living, Sanamentum offers an affordable price for vaser liposuction surgery to its patients without sacrificing the quality of the surgery. Turkey is the best option for fat removal surgeries for people who want to get rid of their excess weight and looking for abroad.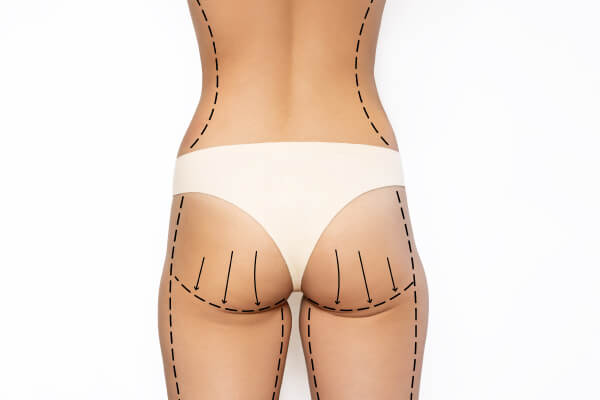 The best way to determine if you are right for vaser liposuction surgery is to meet with the consultants and surgeons before the surgery. After that, your medical journey starts with Sanamentum.
The results of vaser liposuction usually can be seen after 6 months of the surgery. It should be remembered that the final results are visible after several months of the surgery because the body needs time to rest and heal.
Sanamentum is providing its patients with high-quality cosmetic surgeries thanks to its internationally recognised and certified doctors. Sanamentum surgeons are meticulously selected taking into account their careers and international experiences. As a result, Clinic Center doctors are the best plastic surgeons in Turkey considering their backgrounds, experiences and specialisations in their fields.
During the consultation period of the patient's medical journey, plastic surgeons will be there and help with the planning of the treatment in terms of the area of the operation, amount of the fat that will be taken, and the number of areas that are taken. Sanamenum gives the best vaser liposuction results in Turkey thanks to experienced and skilled plastic surgeons.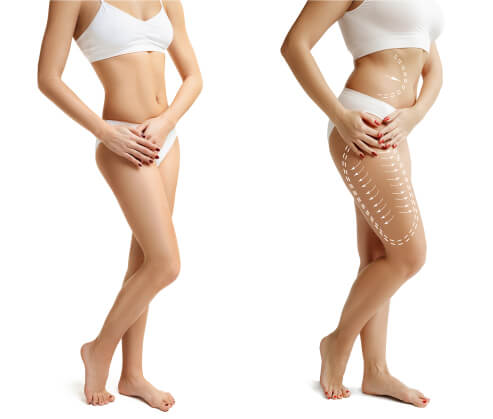 The recovery period of the vaser liposuction surgery in turkey is quicker and safer than classic liposuction surgery. Liposuction surgery in turkey is a safe and effective solution for excessive fat, however, the recovery period changes depending on the area of the operation, the amount of the fat taken, and the number of areas the fat is taken.
In the first weeks, the patient can feel uncomfortable and in pain which is normal. The patient should not perform any heavy lifting activities for at least 3 weeks. For a full recovery, the patient should wait at least three to four months for bruising and swellings to go down.
Patients will be given a compression garment after the liposuction surgery which holds the incision that is performed during the surgery. Recovery of the incision is mainly carried out with a compression garment and the patient should wear it at least for one month.
On the first day after the vaser liposuction surgery, liquids will come out which are tumescent fluids. Patients will have pads under the compression garment on their skin to collect the fluid.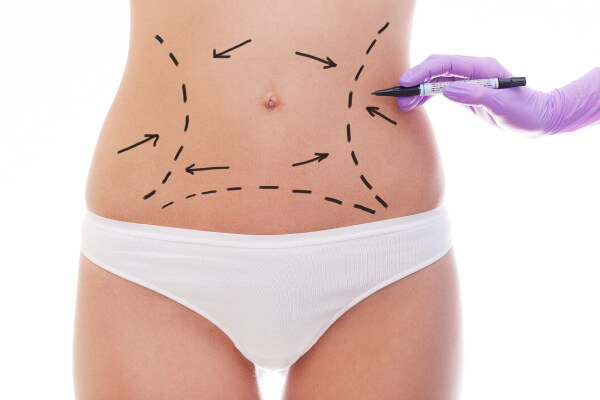 Vaser Liposuction Recovery Time:
First Week Recovery: The skin will usually be discoloured, as in purple or blue, and this can change quite a bit between patients. There could be soreness and bruising. It is normal for the skin to feel numb for some time.
After 2 Weeks of Recovery: Every patient is different at this point. Patients can start to drive during the second stage of the healing and some patients can return to work. Hard exercise should not be done in the first 2 weeks of healing from Vaser liposuction in Istanbul. Some patients will have completely healed. Other patients might still have some bruising.
3-5 Weeks Recovery: Usually around this time, patients do not feel pain or soreness. Patients may still see swelling, but this is normal. Swelling can take months to fully heal. After 5 weeks, patients can usually see visible results. Patients should remember that; their results will get better as the swelling and bruising continues to heal.
4 weeks later, most patients can continue light exercises, but any heavy exercise or activity should still not be done.
6+ Weeks Recovery: Most of the bruising and swelling should have gone, but the remaining swelling can last a bit longer for some.
All-Inclusive Vaser Liposuction Package
Here are the details of our all-inclusive vaser liposuction package:

4-Star Hotel
It is important for us that our patients are comfortable during their stay in Istanbul. Sanamentum patients stay at a 4-star hotel that meets their every need.

Medical supplements, shampoo, lotions
Sanamentum provides our patients with the necessary medical equipment that will support their recovery period to have better results.

VIP Transports
Our patients are transported with a VIP car during their stay in Turkey. The car also picks them up from the airport and drops them off for their departure.

Guarantee Certificate
Sanamentum secures every patient with a guarantee certificate so their minds are at ease. Any malfunction will be compensated by Sanamentum.

Personal Host
All our patients are assigned with a personal host who keeps them company to make thier experience better during their stay in Istanbul.

Group Discount
Sanamentum provides a group discount for patients who bring their friends or family with them to get gastric bypass surgeries.
Frequently Asked Questions (FAQ)
Any liposuction type will be permanent as long as the person does not gain large amounts of weight. 3 to 6 months later, the results will be seen more clearly as your body gets comfortable in its new changed form. If you exercise regularly and reduce your fast food, sugar and poor quality food intake, you can expect vaser liposuction results to last years.
Vaser liposuction can be done on nearly anywhere that fat is located, including back fat removal etc. If you are looking for a minimally invasive way to remove stubborn fat, improve your muscle definition and contouring, vaser hi def body sculpting is a good choice for you.
Yes, vaser liposuction is a low-risk surgery. The vaser liposuction method has been in use for more than 15 years and proven to be safe. The side effects are minimal and also less blood loss than traditional liposuction.
Pain after vaser liposuction is usually minimal, the procedure is minimally-invasive and virtually painless and you will not need strong painkillers after. Some swelling may remain around the vaser liposelection area.