Eyebrow Transplant in Turkey
Get Your FREE Treatment Plan NOW!
Do you have sparse, thin eyebrows with several blanks in them? If you suffer from such problems, you have to fill in your eyebrows with either makeup or micro blading, which are not permanent solutions.
Sanamentum offers a permanent solution to this problem, which looks and feels natural. The implanted eyebrows do not fall out over time and will keep on growing for the rest of your life. You will have the bushy, strong eyebrows you have always wanted to have.
The procedure is completed in one session and takes around 3-4 hours.
The hair follicles are collected from the donor area and then implanted into the eyebrows. The doctor will draw on the shape of your eyebrows before the procedure, so you can communicate how you want the shape of your eyebrows.
Your eyebrows should start growing within one month after the procedure. You will receive the eyebrows of your dreams in no time!
Eyebrow transplant cost in Turkey is very beneficial for foreign visitors. It is a known fact that medical procedures are very expensive in European countries. That is why every year thousands of foreign patients prefer Turkey for their medical procedures.
Turkey's low living costs makes it an attractive destination for foreign visitors. This way, they can both enjoy their high-quality beard transplant surgery Turkey and also appreciate the beauties in Istanbul.
Eyebrow hair transplant patients usually stay around 3-4 days in Istanbul. Eyebrow hair transplant operations are out-patient procedures, so the patient does not have to stay at the hospital after surgery. The surgery itself takes somewhere between 3 to 4 hours, depending on the amount of hair follicles that are implanted.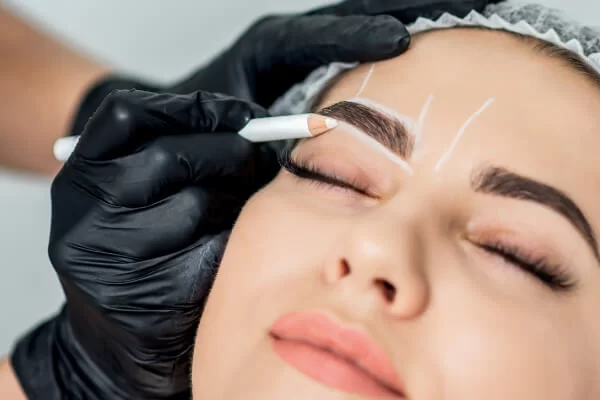 Eyebrow Hair Transplant Clinic
As Sanamentum, it is one of our missions to provide our patients not only with efficient and satisfying medical procedures but also with services that support the procedures. This includes the consultation we offer from the very beginning of the process, as well as our after-care that extends to one year after the surgery.
Thanks to these services, we are right by our patient's side throughout their whole medical procedure.
Sanamentum offers many advantages to patients who consider getting eyebrow transplant uk. We work with one of the best hair transplant specialists in Turkey. Our procedures are performed with an experienced and professional medical team that takes care of everything the patient needs.
Our patients stay at a 4-star hotel in Istanbul, and all of their transports from the airport, to and from the hospital are taken care of by our team. We provide our patients with a host is by their side 24/7 during their stay. The host helps the patient around in the hospital and builds the communication between doctor and patient.
Sanamentum hair transplant turkey specialist performs eyebrow transplant cost procedures according to the patient's needs and wants. You can be sure that our hair transplant in turkey specialist is highly experienced and decides what is best fort he patient.
Sanamentum offers high-quality eyebrow hair transplant solutions at affordable prices. We have adopted it as our duty to make sure our patients receive the best eyebrow transplant uk procedures in Turkey.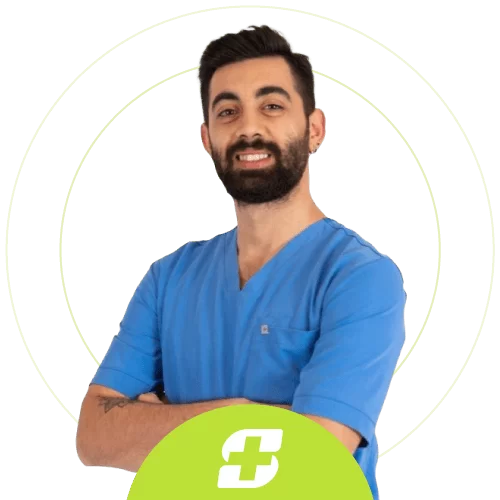 Sanamentum works with one of the best hair transplant turkey specialists in Turkey. Fırat Şıkşık is a hair transplant in turkey specialists who is very experienced in his field and performs hundreds of hair transplant surgeries per year. This allows him to touch the lives of Sanamentum patients and share the happiness of the regain of their eyebrows.
The eyebrow hair transplant procedures are performed in accredited clinics with the use of latest-technology methods, which provide natural and excellent results.
You can visit our gallery to look at the before-after pictures of our satisfied hair transplant in turkey patients.
Turkey is a very popular destination for medical travel since the expenses are a lot lower in contrast to European countries. Foreign patients can receive some of the best healthcare services in the world while keeping a budget.
The low eyebrow transplant cost procedures does not affect the quality of the process. We still offer some of the best services, such as VIP transport, 4-star hotel, etc.
Sanamentum offers treatment plans that help patient navigate their budget. This way, we make sure that our patients receive the treatment they need and do not get themselves into debt for it. We believe that medical procedures should be affordable for everyone, so we do our best to make this a reality for our patients.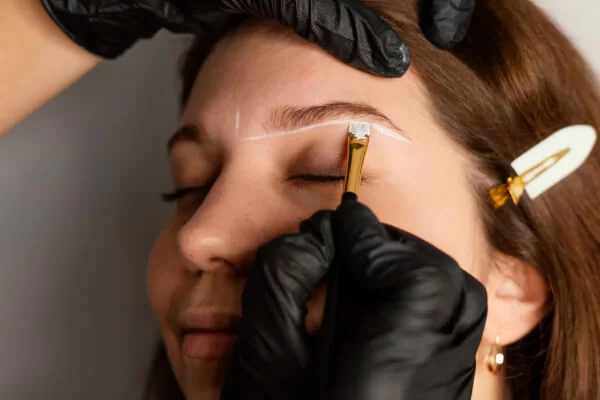 Eyebrow hair transplant is an outpatient surgery, which means that the patient does not have to stay at the hospital. Eyebrow transplant results will not affect the daily life of the patient. However, patients still need to be careful when touching their face. They have to protect their face from extreme heat and chemicals.
Red dots may be visible on the eyebrows for a few weeks, these will start to disappear over time.
The hair follicles will fall out after surgery, this is completely normal and should not alarm the patient. After that, new hair will start to grow out of these follicles.
The final results will be visible after around 1 month.
At the end of their eyebrow hair transplant process, patients will have natural, dense eyebrows, which naturally results in higher self-esteem for them.
Eyebrow transplant Turkey is a surgery that is 100% worth its outcomes. One of the biggest advantages of eyebrow transplant in Turkey is the fact that it is very affordable and still provides very satisfying results.
All-Inclusive Eyebrow Transplant in Turkey Price Package
Here are the details of our all-inclusive eyebrow transplant in turkey price package:

4-Star Hotel
It is important for us that our patients are comfortable during their stay in Istanbul. Sanamentum patients stay at a 4-star hotel that meets their every need.

Medical equipment, lotions
Sanamentum provides our patients with the necessary medical equipment that will support their recovery period to have better results.

VIP Transports
Our patients are transported with a VIP car during their stay in Turkey. The car also picks them up from the airport and drops them off for their departure.

Guarantee Certificate
Sanamentum secures every patient with a guarantee certificate so their minds are at ease. Any malfunction will be compansited by Sanamentum.

High-Quality Hair Transplant
Our patients get the maximum number on hair grafts at a very affordable price. Sanamentum works with one of the best hair specialists.

Group Discount
Sanamentum provides a group discount for patients who bring their friends or family with them to get eyebrow transplant surgeries.
Frequently Asked Questions (FAQ)
No, the patient is sedated through the whole procedure so it is not possible to feel any pain. After the procedure, there might be swelling and tingling for a few days.
Yes, eyebrow transplant results are permanent. It will continue growing for the rest of your life. However, the hair might fall out later due to aging.
Yes, but only the recipient area will be shaved, not your whole head.
You should wait at least 4 weeks. Make sure not to sweat too much and harm your newly implanted hair follicles.