Mommy Makeover in Turkey
Get Your FREE Treatment Plan NOW!
During and after pregnancy, women encounter some changes in their bodies. Breasts get bigger, the abdomen gets bigger, and fat can be obtained because pregnancy is a difficult process for the body. Mommy makeover won't be needed if the body heals itself after the pregnancy. However, women usually prefer the mommy makeover surgery because, after the pregnancy, the abdomen gets saggier and the stubborn fat around the waist is hard to get rid of.
Mommy makeover is a surgical procedure and it is performed on the whole body which requires more than one surgery. Having more than one surgery can be harmful to the body but if the mommy is healthy after the pregnancy, the operation can be done. During the consultation, consultants and the surgeon see if the person is suitable for surgery to plan the treatment process.
Many women come to Turkey for mommy makeover surgery. Women after pregnancy want their old body back or at least have a body that is close enough. Mommy makeover does not understandable with only the name, so, what is the mommy makeover? Mommy makeover is the combination of plastic surgeries which are tummy tuck, breast lift and liposuction surgery. These are the main surgeries that are done for a mommy makeover, however, breast reduction or breast augmentation is also done if the patient needs it or the surgeon suggests it.
Because a mommy makeover operation is a combination of plastic surgeries, women can have their old look or a close one in one go.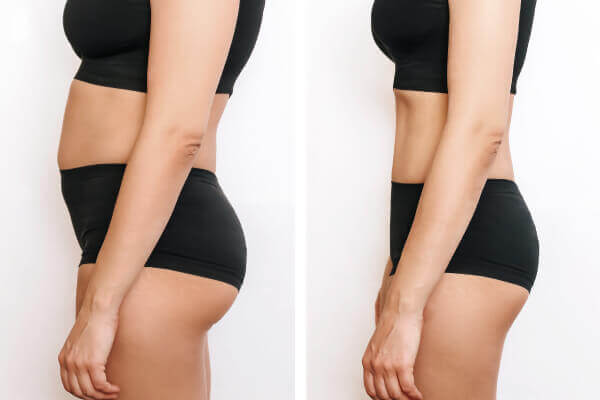 Pregnancy is a natural blessing that most women experience. However, pregnancy can change the women's looks afterwards. Women who go through this change are perfect candidates for mommy makeover surgery. Turkey offers mommy makeover surgery at quite affordable prices contrary to other countries such as the UK. Turkey's leading medical clinic Sanamentum provides great services together with life-changing surgery for people who want to get a mommy makeover operation at a reasonable price.
Surgeons in Turkey partnered with Sanamentum are experts in their field and give life-changing results. Patients leave with a satisfying experience and they have a great time according to the reviews they leave. So, patients can be sure that they will look how they used to before the pregnancy or close enough.
Mommy Makeover Clinic
Plastic surgeries become more popular over the years and more people have plastic surgeries every year. Fashion and popular culture changed the ideal look of women. Most of the woman experience pregnancy and it can change the woman appearance. The breast gets bigger and saggier, the abdomen gets bigger, and excessive fat can be stored in different parts of the body after the pregnancy. Women with these issues are the best candidates for mommy makeover surgery.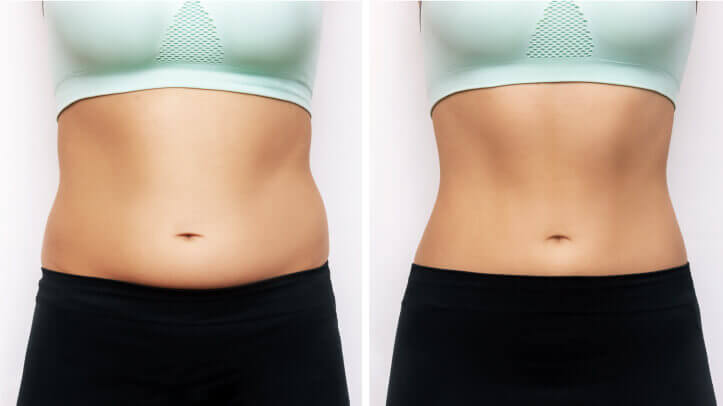 Patients get the mommy makeover surgery and went back to their country but it does not end there. Patients should follow the surgeon's instructions to have better and long-lasting results of the surgery. A nutritionist will follow the patient's special diet for one year to make the results of the makeover better. Sanamentum provides everything that the patient need for them however, to have long-lasting results, it depends on the patient. If the patient follows everything the surgeon said strictly, they will get satisfying and life-changing results.
Mommy makeover operation is a package of surgeries, so it is more expensive than single surgeries however it is still much more affordable than prices in the UK. Mommy makeover is a combination of plastic surgeries for women after pregnancy. Women who have mommy makeover surgery say that they are feeling more confident and feel beautiful. Sanamentum one of the leading medical company in Turkey provides great services in addition to life-changing mommy makeover surgery. From transportation to accommodation, everything is included in the mommy makeover surgery all-inclusive package. Also, Sanamentum offers much more affordable prices than the UK for mommy makeover operations. Most of the mommies want to get their old body or close it and search for ways. Stubborn fat and sagginess of the skin might not be gotten rid of naturally. Prices in the UK for a mommy makeover are more expensive than prices in Turkey. Turkey welcomes many mommies for mommy makeover surgery every year.
Sanamentum provides its patients with high-quality cosmetic surgeries thanks to its internationally recognised and certified doctors. Sanamentum surgeons are meticulously selected taking into account their careers and international experiences. As a result, Clinic Center doctors are the best plastic surgeons in Turkey considering their backgrounds, experiences and specialisations in their fields.
Mommy makeover is a medical operation that is a combination of surgeries. Thus, it requires a steady hand and clean work. Because of the number of surgeries, mommy makeover takes about 4-6 hours under general anaesthesia so surgeons must be patient and calm. Sanamentum surgeons who are experts in the plastic field perform excellent surgeries and give the best results in Turkey.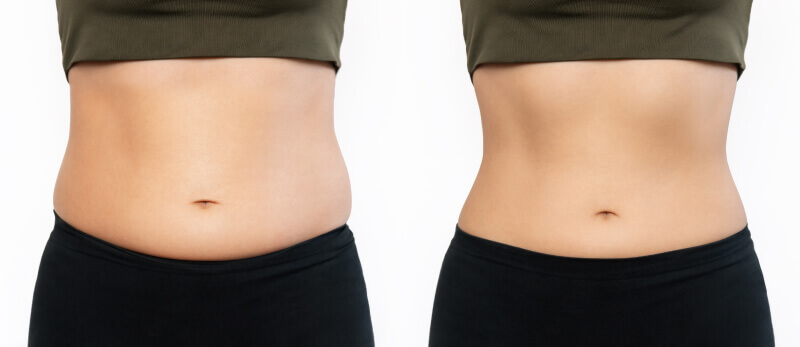 Week 1: Harshest time of recuperating after mommy makeover procedure. The patient's body will be in trauma, which is why patients won't be able to do more than sleep, eat, going to the bathroom, or moving just enough to get their blood flowing. After a week, patients will be able to walk but still not straight.
Week 2: The patient will start to notice a difference in how they feel, sore, and tender on areas that had the procedure done, but also tired.
Week 3: Patients might find this week to be the most difficult. Because, the healing isn't as fast as it was, but the patient will still feel tired. Other patients may feel more energetic but still annoyed with the general progress.
The patient should allow as much time as possible for healing correctly. So, it would be good if they have someone with them to help them (friend or family member).
Week 4: The swelling has gone down by now, and the patient should feel more energetic.
Week 5 and 6: On week 5, patients should start to feel vast developments and changes. Patients can resume their usual exercise but in medium intensity. The swelling should go down and the incisions should be closed.
The swelling can take a year to entirely go, If the patient has had a tummy tuck done, this is normal. Patients need to be patient.
All-Inclusive Mommy Makeover Package
Here are the details of our all-inclusive mommy makeover package:

4-Star Hotel
It is important for us that our patients are comfortable during their stay in Istanbul. Sanamentum patients stay at a 4-star hotel that meets their every need.

Medical supplements, shampoo, lotions
Sanamentum provides our patients with the necessary medical equipment that will support their recovery period to have better results.

VIP Transports
Our patients are transported with a VIP car during their stay in Turkey. The car also picks them up from the airport and drops them off for their departure.

Guarantee Certificate
Sanamentum secures every patient with a guarantee certificate so their minds are at ease. Any malfunction will be compensated by Sanamentum.

Personal Host
All our patients are assigned with a personal host who keeps them company to make thier experience better during their stay in Istanbul.

Group Discount
Sanamentum provides a group discount for patients who bring their friends or family with them to get gastric bypass surgeries.
Frequently Asked Questions (FAQ)
Given that a mommy makeover is such an individual operation, the healing time is different based on the surgery the patient chooses to include. However, with most patients recovery can range from one to four weeks to rest and recover.
Turkey is one of the most praised countries to have the mommy makeover surgery thanks to its experienced surgeons, a significant number of procedures are done every year, positive results, reasonable prices, and government incentives for medical tourism. Each patient has a custom treatment plan depending on the age, nose structure, and surgery availability. Because Clinic Center is assisted by the Turkish Ministry of Health and Economy, we hold the privilege to give comprehensive all-inclusive packages at an economical mommy makeover package price.
Mommy makeover may include the following, depending on the patients needs and wants: ● Breast Augmentation. ● Mastopexy. ● Breast Reduction. ● Abdominoplasty. ● Circumferential Abdominoplasty. ● Liposuction.
Mommy makeovers don't hurt as you might think. Mommy makeover is a combination surgery, the only part most patients may feel uncomfortable with is the tummy tuck procedure but with painkillers, you won't experience discomfort.