Brazilian Butt Lift in Turkey
Get Your FREE Treatment Plan NOW!
Most of the women must have heard the Brazilian Butt Lift Surgery, but what is the meaning of BBL? Brazilian Butt Lift is a procedure of lifting and increasing the volume of the butt. Operation is performed by filling the butt with fat that is taken from other parts of the body. With the BBL operation, women achieve a rounder butt and curved body.
During the Brazilian Butt Lift Surgery, the fat that is removed and taken from other parts of the body is injected into the bum. So, with the injection of fat, the butt is lifted and shaped rounder and regained a youthful look. BBL technique which is taking fat from other parts of the body gives the most natural results. Being a safe and effective cosmetic operation, BBL surgery is done under general anaesthesia and took approximately 2 hours.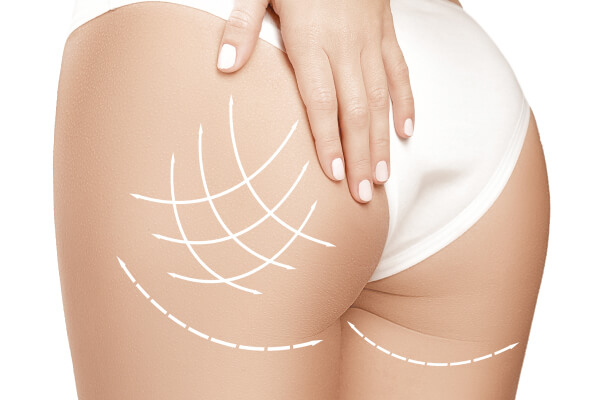 Nowadays, just like everyone, people go abroad for BBL surgery. People look for a place to get Brazilian Butt Lift surgery with affordable prices, professional surgeons and excellent services. Turkey with the low cost of living and developed medical technology offers people, who want to get medical operations, a satisfying medical journey and life-changing results.
Brazilian Butt Lift operation in Turkey is a safe and effective solution for women who want to have curves. With the BBL surgeries, women fuller and lifted their butt and look natural, which significantly increases their confidence and feminity.
BBL, Bum Lift & Vaser BBL in Turkey
The ideal body has changed over the decades. Having prominent buttocks increase a woman's confidence and feminity so, most of the woman prefer having big butts. Seeing woman celebrities with big buttocks on social media, most women prefer having Brazilian butt lift surgery. Turkey offers affordable and effective BBL surgeries with customer-oriented services. Brazilian butt lift surgeries, known as BBL operations are the safest cosmetic surgeries and Turkey welcomes a great number of women.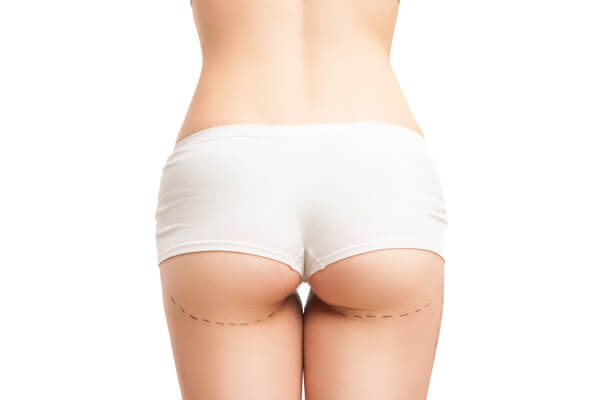 Sanamentum has different Brazilian Butt Lift Surgery techniques for patients. Doctors choose the most suitable one from these techniques to perform BBL on patients. Every BBL technique is safe and effective, but they are different from one another in terms of the process. There are currently three techniques used for BBL in Turkey:
BBL with Vaser Liposuction
Fat Grafting
Traditional Butt Lift
BBL with Vaser Liposuction
Brazilian Butt Lift operation is used with liposuction surgery to achieve the best natural and effective results. With vaser liposuction, a fat transfer procedure is performed and injection of the fat into the buttocks is done by the surgeon.
Fat Grafting
Fat grafting is a surgical intervention in which the surgeon takes the fat from the patient's other parts of the body with small incisions and separates it from chemical components to inject it into the buttocks. Brazilian Butt Lifting with fat grafting technique is a safer process that gives natural results.
Sanamentum is providing its patients with high-quality cosmetic surgeries with internationally recognised and certified doctors. Sanamentum doctors are the best plastic surgeons in Turkey considering their backgrounds, experiences and specialisations in their fields. They are internationally certified and acknowledged by global core institutions such as ISAPS and EBOPRAS. The skilled and experienced surgeons from Sanamentum will be with you during consultation and make your treatment plan in detail to give you the best results.
Buttock Lift Clinic
Every woman deserves to have an hourglass-shaped body and feel confident about their look. Whether getting rid of the hip dips or shaping the buttocks, Sanamentum is here to assist every patient to achieve their dream body. With years of experience, full-function operation rooms, developed technology, and well-educated staff, Sanamentum is here to perform excellent Brazilian butt lift operations. Sanamentum with patients from all around the world operated from the UK, performs life-changing BBL operations.
During your stay in Turkey, our cars will be your VIP transportation for your medical journey. You will be staying in 4-star hotels during your stay in Turkey and your personal host will be there for you at all times to assist you with anything you may need. After the treatment, our aftercare department and London office will follow your recovery procedure to make your operations results much better.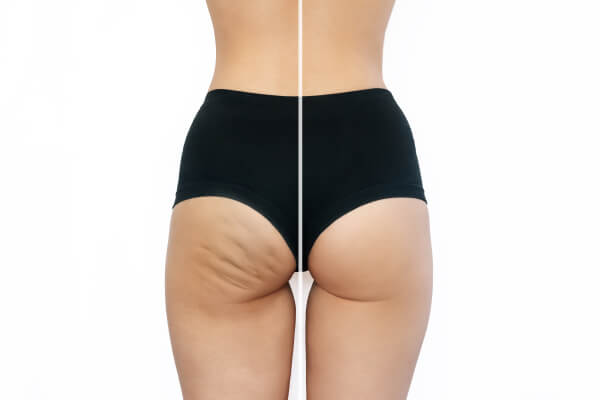 Turkey offers great services in addition to the surgery but the question is: How much does BBL cost in Turkey? The BBL cost in Turkey is much more affordable when compared to other countries' Brazilian butt lift costs. Turkey BBL prices are suitable for women who do not want to pay a lot of money for cosmetic surgeries. The low cost of living and developed technology make the Turkey best option for people who want to have BBL surgeries abroad.
People prefer Turkey to get Brazilian Bum Lift surgeries because they want affordable prices with excellent services. The success rate of Brazilian Butt Lifting surgery depends on some factors such as excess fat the patient has, the type of technique that is used and the operation of the surgeon. Sanamentum Brazilian Butt Lift operations give the most successful and natural results by surgeons who are professionals in their medical field. After the surgery, patients can see their shaped and lifted buttocks immediately.
The BBL recovery period might be challenging for patients because of the difficulty in sitting which requires a BBL pillow. It is expected to experience moderate swelling in the liposuction areas in the two months of recovery. However, with the compression garment and assistance of the right bbl aftercare clinic, the swellings on the liposuction areas will go down within a couple of months. In addition, the compression garment also helps the buttocks to have a rounder shape after the Brazilian Bum Lifting surgeries. Pain level during the recovery period of the BBL is moderate and it can be relieved with the prescribed medications. Patients can continue their daily life one week after the BBL operations.
All-Inclusive Brazilian Butt Lift Package
Here are the details of our all-inclusive brazilian butt lift package:

4-Star Hotel
It is important for us that our patients are comfortable during their stay in Istanbul. Sanamentum patients stay at a 4-star hotel that meets their every need.

Medical supplements, shampoo, lotions
Sanamentum provides our patients with the necessary medical equipment that will support their recovery period to have better results.

VIP Transports
Our patients are transported with a VIP car during their stay in Turkey. The car also picks them up from the airport and drops them off for their departure.

Guarantee Certificate
Sanamentum secures every patient with a guarantee certificate so their minds are at ease. Any malfunction will be compensated by Sanamentum.

Personal Host
All our patients are assigned with a personal host who keeps them company to make thier experience better during their stay in Istanbul.

Group Discount
Sanamentum provides a group discount for patients who bring their friends or family with them to get gastric bypass surgeries.
Frequently Asked Questions (FAQ)
Anyone having a good physical and psychological health to be given general anaesthesia and willing to get their butts shaped can be a good candidate for BBL.
Butt lift procedure includes 2 phases. The first phase is getting rid of unwanted fat from some parts of the body through liposuction. And the second phase is the injection of that unwanted fat back into the buttocks after it is processed and purified. This procedure lasts approximately 1-2 hours but can take longer, depending on the procedure itself.
Brazilian butt lift is the most preferred procedure for buttock augmentation. Since, BBL in Turkey is performed through liposuction; the results will appear both in volumed buttocks and slimmed body parts such as waist, stomach area, etc. That's why BBL is more natural looking and beneficial. Implants, on the other hand, are placed only in specific areas so they result in only one part.
BBL results are long lasting if the patient takes good care, follows the instructions of aftercare for BBL and leads a healthy lifestyle. Excessive weight gain may affect the shape of buttocks.
It is very important to avoid sitting directly on your buttocks after your procedure. You will be given a medical compression garment for at least a month to protect your operated area, also a special pillow or cushion should be placed under the back of the thighs when sitting.
There is no exact maximum or minimum fat amount for BBL. The amount ranges from 200cc to 1000cc for each buttock depending on the fat volume to be extracted from your body through liposuction.
You will not have any scars after the procedure, because it is performed with tiny injections and the marks will be hidden within your natural body structure.
BBL results may be seen right after the procedure, but after you fully recover and your swelling is down, you will meet with the real new you.
The lipomodelling done throughout this surgery takes out most of the regional fat cells in the area of intervention. But, some fat cells will stay there. If you put on weight after the bbl surgery, the remaining fat cells will start to enlarge. So we suggest a diet to keep the perfect results you will have.
You can start short strolls on the first night after the procedure with the supervision of your nurse. And it is good to continue taking short walks for the first week, the more you walk the faster your body heals. In the sixth week, you can begin swimming and you can begin light exercises. From the eighth week on, you can begin your usual sport routine.